Browsing articles from "June, 2011"
Last week's readings were all from Ephesians. That is one special piece of scripture. Whoever wrote this toward the end of the first century had some very strong opinions. He(!) had a strong sense of living in the latter days and basically describes what life in the kingdom of Christ is supposed to look like if it were for him. He knows what's right and wrong and you have to listen to him. Ever heard this type of preacher? He even claims Paul's authority even though most of his ideas strictly oppose core beliefs that Jesus and Paul stood for.
Following a list of special twists that are unknown to Jesus or Paul:
– Resurrection a thing of the past (Ephesians 2:1-10): "In our union with Christ Jesus he raised us up with him to rule with him in the heavenly world."
Paul hopes for future resurrection, taking this life and world serious (1 Corinthians 15): "But the truth is that Christ has been raised from death, as the guarantee that those who sleep in death will also be raised."
– Law abolished (Ephesians 2:11-22): "He abolished the Jewish Law with its commandments and rules, in order to create out of the two races one new people in union with himself, in this way making peace."
Jesus makes clear (Matthew 5:18): "Remember that as long as heaven and earth last, not the least point nor the smallest detail of the Law will be done away with—not until the end of all things."
– Church concerned about itself (Ephesians 4:1-16): "And so we shall all come together to that oneness in our faith and in our knowledge of the Son of God; we shall become mature people, reaching to the very height of Christ's full stature."
The movement that Jesus intended was about outreach not inreach (Matthew 5:13): "You are like salt for the whole human race."
– Be ye kind (Ephesians 4:32): "and be ye kind one to another, tenderhearted, forgiving one another, even as God for Christ's sake hath forgiven you."
Jesus opposes kindness wholeheartedly (Matthew 10:34): "Do not think that I have come to bring peace to the world. No, I did not come to bring peace, but a sword."
– Male dominance (Ephesians 5:21-33): "Wives, submit yourselves to your husbands as to the Lord."
Jesus knew better (Mark 10:43): "This, however, is not the way it is among you. If one of you wants to be great, you must be the servant of the rest;"
– Obedient children (Ephesians 6:1-4): "Children, it is your Christian duty to obey your parents, for this is the right thing to do."
The law is not geared toward children but grown-ups: You must feed your elderly parents even though they are unproductive for the household.
Whoever wrote this letter sure knows what he wants heaven to look like – the conservative world he has always dreamed about. Tell me what you heaven looks like and I tell you what your worldview is.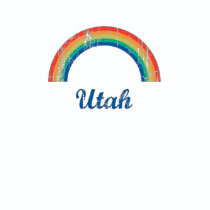 Marriage Equality has been achieved in Massachusetts, Connecticut, New Hampshire, Vermont, Iowa, the District of Columbia and now New York. If history is an indicator for the future gay marriage will be coming to Utah in 2028. Here is why:
When the LDS Church was established in 1830 in New York they were given a hard time wherever they went until they eventually found a safe haven in Utah in 1847. So for new developments it takes seventeen years to make it from New York to Utah. Brace yourself Utah! You will open yourself to people you've never dreamed of. It has happened before, it is going to happen again. Appointments for the summer of 2028 are filling fast. Book your ceremony now, I'd be happy to help!
I really enjoy Extreme Couponing – watching the TV show that is. The lesson it teaches is straight forward: In order to make money you have to put in a lot of work – the harder you work the more you make. All that I enjoy watching from a distance on TV.
Back in the real world couponing still looks appealing to me because it is so freaking easy. I don't want to put in a lot of time or effort so I'm okay with not cashing in big time. But a little effort can bring you far with Casual Couponing in Utah:
I have two easy steps:
1. Whenever a coupon circular is in the paper I file under its date.
2. I use grocerysmarts to match coupons and sales:
Sunday: Target, Walgreens, RiteAid
Monday: Harmon's
Wednesday: Smith's, Macey's and Fresh Market
Since I have to go grocery shopping at least once a week anyway I allow a matched list to direct me to a particular store.
Without adding more work, any suggestions for improvement?
They are both huge and I need them both even though I have never been able to describe what they are good for. Now I found the quote I've needed:
"I liken Facebook to a class reunion.
I liken Twitter to a huge roundtable discussion."
Or even more concise in my own words:
"Facebook: Who?
Twitter: What?"
Well, I haven't blogged a whole lot lately. It's all Ben's fault. Sometimes the offline-life is more impressive than what's going online. Here is what keeps me busy as of late:

Filled with gratefulness and joy we announce our son's birth:
Benjamin Maximilian Haas was delivered by cesarean on June 5 2011 at 8:06 am.
He was 21 in tall and weighed 8 lbs 3 oz. Mother and child are in good health.
Now Marie and Phoebe are proud and loving big sisters!
Thank you for having me on the program today. I am Daniel Haas with Provo Community United Church of Christ. When you ask a German Evangelical minister like me to speak at a Pride Festival you are gonna get a biblical lecture. So here it goes – the Greek New Testament knows two kinds of love: agape and eros.​
You may have heard folks saying the "the Bible" opposes anything but the "straight" narrow path. Please bear in mind that both Judaism and early Christianity were persecuted minorities. And please don't give up on the Bible altogether just because some of the biblical authors needed to establish their identities opposed to their pagan environment. They were in extremely weak, vulnerable and dangerous positions.
Greeks and Romans practiced philadelphia, that is brotherly love in an eros sense: "Man, love your brother with all your body, mind and soul." We are talking holistic desire and sexual passion. Jewish and early Christian communities related to the concept of philadelphia. They took it and reinterpreted it in an agape sense: "Be a decent person and treat your neighbors with respect." Unfortunately along those lines some needed to part with their pagan past and started badmouthing erotic philadelphia. When you find a cool new faith that works better for where you are on your spiritual journey, you sometimes will dismiss your past culture. So again, please don't dismiss the Bible as a whole for the weakness of some of its authors. Once they had had their coming-out as Christians, they looked at their old lives with new eyes and were confused.
Here is the Good News:
People of faith are no longer a persecuted minority. Christians need not have a persecution complex in the Western World. People practicing same-sex love are no longer the pagan opponent of Christianity, but gay, lesbian, bisexual and transgendered people find themselves to be people of faith, spiritual and capable of holiness. Today faith and LGBT identities need not polarize or stand against each other but can and must be reconciled – especially in Utah.
Here is my biblical call to all faith communities in Utah:
In the name of love you must make sure that LGBT people do not find an environment that puts them in extremely weak, vulnerable and dangerous positions, or as Paul wrote in his letter to the Romans in chapter 15, verse 7: "So reach out and welcome one another to God's glory. Jesus did it; now you do it!"

Ever since our local newspaper reported Germany decides to abandon nuclear power by 2022 people keep asking me about my take on this.
Let recent history teach us a lesson here: Panicking after the Japanese earthquake Chancellor Angela Merkel closed the seven oldest of Germany's 17 nuclear power stations pending a three-month safety review of all the reactors. How could Germany do that? – By importing more nuclear power from France and the Czech Republic.
Germany's decision not to produce nuclear power anymore does not mean they don't want to use it anymore. Czech reactors are more affordable anyway since they don't have all those strict safety standards that Germany imposes on itself. About a third of Germany's nuclear imports in 2007 came from the Czech Republic. This number is expected to double.