Marriage Equality coming to Utah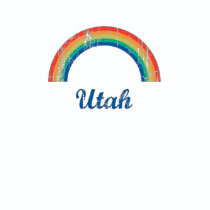 Marriage Equality has been achieved in Massachusetts, Connecticut, New Hampshire, Vermont, Iowa, the District of Columbia and now New York. If history is an indicator for the future gay marriage will be coming to Utah in 2028. Here is why:
When the LDS Church was established in 1830 in New York they were given a hard time wherever they went until they eventually found a safe haven in Utah in 1847. So for new developments it takes seventeen years to make it from New York to Utah. Brace yourself Utah! You will open yourself to people you've never dreamed of. It has happened before, it is going to happen again. Appointments for the summer of 2028 are filling fast. Book your ceremony now, I'd be happy to help!