Browsing articles tagged with " Genesis"


At least 59 people were killed in Las Vegas on Sunday. The event has been called the biggest mass shooting in modern US history. It is appropriate to pray for the wounded, the families of the dead, and all those who do the hard work of helping the community recover. It is also important to enact measures that reduce the likelihood of mass shootings like this. One response though is not correct: being afraid.
The Jason Aldean concert was a happy time. So were the Eagles of Death Metal show in Paris and the Ariana Grande performance in Manchester. Music is full of blessing and joy. Fear has no room there. As Luke reminds us, "in that region there were shepherds living in the fields, keeping watch over their flock by night. Then an angel of the Lord stood before them, and the glory of the Lord shone around them, and they were terrified. But the angel said to them, 'Do not be afraid; for see — I am bringing you good news of great joy for all the people.'" And from there the choir of the heavenly host proceeded to give a concert of Hallelujahs, "Glory to God in the highest heaven, and on earth peace among those whom he favors!" Where there is singing there cannot be room for fear.
But is the world not getting more dangerous by the minute? All these mass shooting all the time. It seems to be so dangerous in America right now. The reality is that your chance of dying in a mass shooting is smaller than in other Western countries. In the US you are less likely to be injured or killed in a mass shooting than you are in Finland, Norway, or Switzerland. This is obviously a dark moment for everybody involved. But in the midst of this pain the message of the Psalmist is still true, "even though I walk through the darkest valley, I will fear no evil, for you are with me; your rod and your staff they comfort me."
The Bible is full of reminders to fear not:
After these things the word of the Lord came to Abram in a vision, "Do not be afraid, Abram, I am your shield; your reward shall be very great." (Genesis 15:1)
But now, this is what the Lord says – he who created you, Jacob, he who formed you, Israel: 'Do not fear, for I have redeemed you; I have summoned you by name; you are mine.'(Isaiah 43:1)
The angel said to her, "Do not be afraid, Mary, for you have found favor with God. (Luke 1:30)
"Do not be afraid, daughter of Zion. Look, your king is coming, sitting on a donkey's colt!" (John 12:15)
Let that ring true in our time and place as well:
Do not be afraid, Las Vegas!
Do not be afraid, Paris!
Do not be afraid, Manchester!
Do not be afraid!
I am a huge fan of the Big Bang Theory, both the TV show and the actual theory. On the TV show Dr. Sheldon Cooper is a theoretical physicist who at times has to deal with his Bible-thumping mother from Texas. Sheldon's mom represents a character that only exists in pockets of American society that in many ways disconnect from contemporary discourse. No, creationism, young Earth theory, intelligent design or whatever name people may give their brainchild is not based on Biblical theology or scientific reality.
As a theologian I am most interested in how people approach the Bible and I guess that is really at the core of the creationism debate. Let me be clear: The Bible is not a handbook! It does not tell you how to live your life. It does not tell you how the world came to be and it most certainly does not replace scientific research and study. When you want to find out how the universe came to be, you should ask Dr. Sheldon Cooper and not his mother.
Let's start in the beginning: "In the beginning when God created the heavens and the earth," (Genesis 1:1 NRSV). Of course, children take this literally and I cannot blame them. I did as an eight-year-old. I also had a He-Man action figure that could literally fly. The story of the seven days of creation to a child may well be about how the world came to be. But as critical thinking evolves in our brains it should be the latest in adolescence that we leave our childish thinking behind, "When I was a child, I spoke like a child, I thought like a child, I reasoned like a child; when I became an adult, I put an end to childish ways." (1 Corinthians 13:11 NRSV).
Hopefully our youth get a decent Christian education that enlightens them that the Bible is not one book but rather a library of all kinds of literary products that has evolved over 1,000 years in three different languages on two different continents. The seven day narrative at the beginning was written by priests during the Babylonian exile in the 6th century BCE. The narrative has a very clear purpose: Its climax is to set aside the seventh day as a Sabbath to God. Or in modern English: Pastors are telling their flock to go to church on Sunday.
Priests are really good at doing religious stuff. Scientists are really good and doing scientific stuff. They can talk to each and find differences and similarities in their respective fields. After all modern science is a brainchild of middle age scholasticism. But the truth is that God wants us to be experts in our field and respect other experts in their fields, "Let every man abide in the same vocation wherein he was called." (1 Corinthians 7:20 GNV). An argumentative shortcut does not do justice to either Biblical theology or scientific reality.
As an Army Reserve Chaplain I am but a small wheel in the big machinery of the Big Army. But I am posting this to support you today. For years you have had to live in hiding. Just over the last year you were finally officially recognized as valid members of the Army Family. All echelons have undergone training to implement full integration. The trainings that I have helped facilitate showed some of the expected reservations especially around shower questions. This can and will be worked out as it is in militaries around the world.
Today you are under attack again and that is by your boss, our commander-in-chief:
After consultation with my Generals and military experts, please be advised that the United States Government will not accept or allow……

— Donald J. Trump (@realDonaldTrump) July 26, 2017
….Transgender individuals to serve in any capacity in the U.S. Military. Our military must be focused on decisive and overwhelming…..

— Donald J. Trump (@realDonaldTrump) July 26, 2017
Now to be clear: No policy changes were officially published. So far this is just an individual expressing their opinion. Don't lose hope! As Soldiers you have memorized the Soldier's Creed that reminds you, "I will never accept defeat. I will never quit."
Most importantly: don't quit on life! Too many allies have approached me sharing stories of their transgender battle buddies dying from suicide during or shortly after basic training. The President of the United States telling a group of Soldiers that they are unwanted or somehow deficient endangers lives and undermines military readiness.
If you need somebody to process your reactions to today's attack on you, please reach out to your chain of command and your chaplain. Your command is trained to be helpful in the transition process. Your chaplain is there to provide you with the spiritual support that you need. For my tradition I may boldly proclaim that you you were created very good. God affirms your true identity.
June is LGBT pride month. It stems from protests against the injustice and violence that patrons of the Stonewall Inn had to endure in 1969. We have achieved a lot of progress since. But even in 2017 it still makes sense to wave the rainbow flag boldly. Throughout history its message has been violated. Nazi Germany marked gender-nonconforming people with a pink triangle and gassed them to death alongside the Jews with the star of David on their chest.
The Bible knows the rainbow to be a symbol that God will sustain all of creation no matter what:
"When the bow is in the clouds, I will see it and remember the everlasting covenant between God and every living creature of all flesh that is on the earth." (Genesis 9:16)
It just so happens that among God's creatures are also human beings. It also just so happens that 3.8% of the US population identify as LGBT. Now mind you, these are only the people who have had their "coming out". God's covenant extends to 100% of living creatures.
For the sake of stability and orientation we make our lives easier by grouping people into certain categories: Nazis labeled Jews, Communists and Perverts. Now we know that gender identity is not as easily labelled as we once thought. What does it mean to be a woman or a man? One is strong, the other is weak? One goes to work, the other stays home? One is emotional, the other is rational? One cooks, the other watches TV? One cleans house, the other mows the yard? One manages the kids' activities, the other has a hard time remembering what grade they're in? Wow, my wife is a great man, and I am great woman, or vice versa! Life is much more complex than black or white, male of female, liberal or conservative. Life is a rainbow. There are all kinds of creatures in God's world. All were made beautiful and "very good." We may give them labels like Straight or Lesbian, Gay, Bisexual or Transgender. Or they may not fit any category and be truly Queer.
That's what the rainbow is all about. We are not all the same. We are all different. We all have a unique color. We all belong in a particular stripe of the rainbow. But then these stripes overlap. Pure red overlaps with yellow and forms orange between them. Yellow overlaps with blue on the other side to form green. Purple combines red and blue. Where do you fall on the rainbow? What does it mean to be a man or a woman for you?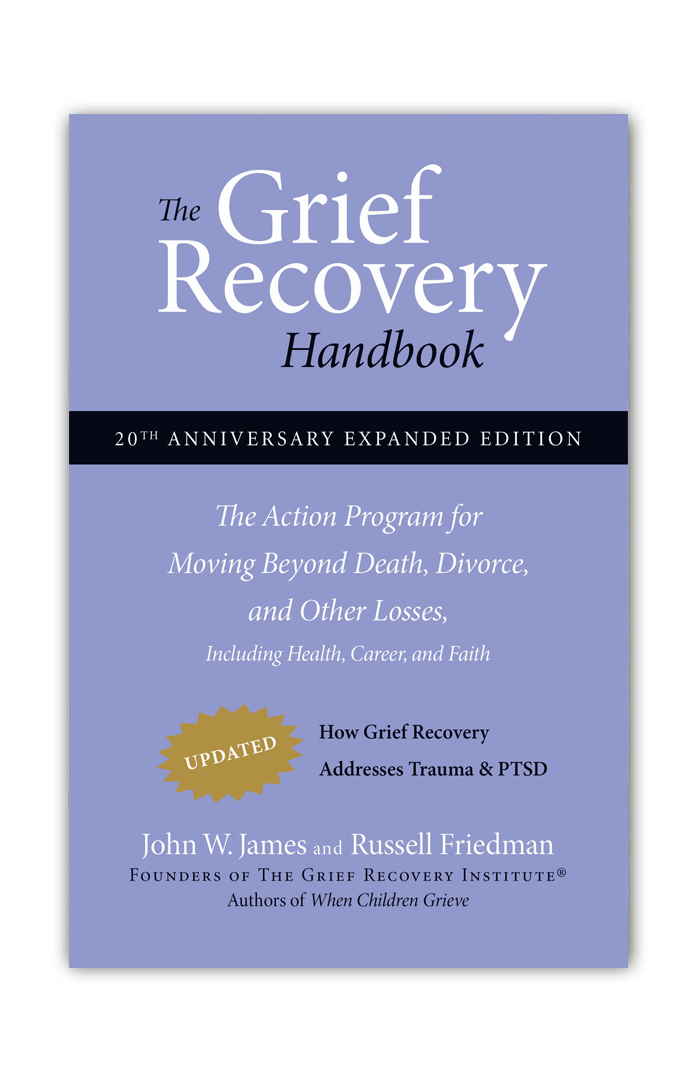 Now that the New Year is in, it is important to let go of 2016. Holding on to old pains is not a healthy thing as Lot's wife powerfully demonstrated when she turned around to take a last glance at Soddom and turned into a pillar of salt. Forward! One good way for moving on is to explore your present feelings. I just finished reading the Grief Recovery Handbook by John W. James and Russell Friedman. They hold the copyright to what they call "The Grief Recovery Completion Letter". Basically they suggest to pick an important person – dead or alive – with whom you have unresolved issues. You write that letter for yourself and do not send it to the person it is directed to. Instead James and Friedman suggest you read it to somebody you trust and who can keep it confidential. They suggest to get three categories off your chest: words of apology, words of forgiveness, and other significant emotional statements. Maybe it would not hurt to treat the year 2016 as a recipient of such a completion letter. So the rest of this article will provide space for you to fill in the blanks:
Dear 2016,
2016, I apologize for …
…
2016, I apologize for …
…
2016, I apologize for …
…
2016, I forgive you for …
…
2016, I forgive you for …
…
2016, I forgive you for …
…
2016, I want you to know … (significant emotional statement)
…
2016, I want you to know … (significant emotional statement)
…
2016, I want you to know … (significant emotional statement)
…
I have to go now, 2016, and I have to let go of what you brought. Good-bye, 2016.
The Fourth of July is often interpreted as a breakup story: Abusive mother Britain hurting her children in the colonies. Eventually the kids hit puberty, become rebellious and as soon as they find the willpower and strength they move out. The Declaration of Independence lists a host of grievances, abuses and usurpations of power. Having listed all the wrongs they had to endure our forefathers "solemnly publish and declare, that these United Colonies are, and of Right ought to be Free and Independent States"
But guess what: Moving out of your parents' house after graduation does not disconnect you from them emotionally or culturally. They are still relatives. You still relate to them. Case in point "My Country 'Tis of Thee" still uses the same tune as "God Save the Queen". You cannot not relate to family. You may become rebellious and cut them off but that only cements the relationship. The Declaration of Independence naturally addresses "our Brittish brethren".
Israel's forefathers share a similar story where Abram and Lot go separate ways. Genesis 13 lists a host of grievances, abuses and usurpations of power. Having listed all the wrongs his shepherds had to endure Abram said to Lot, "Separate yourself from me. If you take the left hand, then I will go to the right; or if you take the right hand, then I will go to the left."
Despite their physical and economic – political if you will – separation Abram and Lot remained together it what the Bible calls "covenant". The mutual bonds of a covenantal relationship do not go away just because you declare independence and create your own nation. Our forefathers wrote the Declaration of Independence showing "a decent respect to the opinions of mankind requires that they should declare the causes which impel them to the separation."
The goal of the Declaration of Independence is to remain well connected to the world community: to share reason and power and passion with them, to strengthen the covenant of humanity. Like Abram we are going to be over here on this pasture but we will join the world community in all its major organizations and stay the closest and strongest ally of "our Brittish brethren". May this 240 year old document continue to inspire us to show "a decent respect to the opinions of mankind".
Every other day I run two miles at five o'clock in the morning. I have to do that because I need to be in shape for the Army Physical Fitness Test and I want to do it because I have always enjoyed exercising. Also I believe God calls us to take care of our bodies. Every muscle, bone, joint and organ is a beloved creature of God just as the whole body is. In recent months we have had multiple occasions in the church were staying active came up: Several people share about their experiences on their early morning walks. We have learned that getting your heart pumping can help prevent Alzheimer's disease. Strong legs can prevent falls. Being in good physical shape helps you withstand the stresses of surgery better and makes recovery faster and easier. Exercise is a spiritual practice. It is taking care of God's creation: Yourself!
Here is how Genesis 1:28-31 speaks to this issue:
"God blessed them, and God said to them, 'Be fruitful and multiply, and fill the earth and subdue it; and have dominion over the fish of the sea and over the birds of the air and over every living thing that moves upon the earth.' God said, 'See, I have given you every plant yielding seed that is upon the face of all the earth, and every tree with seed in its fruit; you shall have them for food. And to every beast of the earth, and to every bird of the air, and to everything that creeps on the earth, everything that has the breath of life, I have given every green plant for food.' And it was so. God saw everything that he had made, and indeed, it was very good. And there was evening and there was morning, the sixth day."
Martha Grace Reese in her 2008 book "Unbinding Your heart" interprets this as a call to combine physical and spiritual exercise:
"[T]hese powerful stories show God's joy in what God has brought into being. God is still creating. We can join God in that joy and care-taking. Today, take a 'Prayer Walk.' Choose a place – whether in nature, a shopping mall, your office, the library, the grimy bus station downtown, your own neighborhood or someone else's. Walk through it slowly. Try to see it with God's eyes. Feel God's love for the place, the growing things, the people. As you walk, bless the houses, or rooms or paths. Bless the people who will go in and out of them, their families. Pray for God's healing, guidance, protection. Pray as you feel the Spirit moving you to pray for anyone you see. What did you notice?" (page 128)
Maybe we ought to start a walking group at the church. Maybe we need to walk around this neighborhood and bless all who live in it. Maybe we need to stay in shape together, because after all: It is easier to get moving when you do not have to motivate yourself alone.

I am grateful for the opportunity to be once again invited to lead the Rosenberg City Council in a prayer of invocation tonight. As always you have a full agenda and tonight you are making two presentations that I want to reflect on for a moment: Our Lady of Guadelupe Catholic Church is being recognized for the beautification of their property and the month of July is recognized as Parks and Recreation month in the City of Rosenberg. The Bishop of Rome just a few weeks ago released his ENCYCLICAL LETTER LAUDATO SI' celebrating the beauty of mother Earth in a similar attempt. Let me share the first couple of paragraphs with y'all and then lead into Francis' prayer that can be found at the end of his encyclical ON CARE FOR OUR COMMON HOME:
1. "LAUDATO SI', mi' Signore" – "Praise be to you, my Lord". In the words of this beautiful canticle, Saint Francis of Assisi reminds us that our common home is like a sister with whom we share our life and a beautiful mother who opens her arms to embrace us. "Praise be to you, my Lord, through our Sister, Mother Earth, who sustains and governs us, and who produces various fruit with coloured flowers and herbs".
2. This sister now cries out to us because of the harm we have inflicted on her by our irresponsible use and abuse of the goods with which God has endowed her. We have come to see ourselves as her lords and masters, entitled to plunder her at will. The violence present in our hearts, wounded by sin, is also reflected in the symptoms of sickness evident in the soil, in the water, in the air and in all forms of life. This is why the earth herself, burdened and laid waste, is among the most abandoned and maltreated of our poor; she "groans in travail" (Rom 8:22). We have forgotten that we ourselves are dust of the earth (cf. Gen 2:7); our very bodies are made up of her elements, we breathe her air and we receive life and refreshment from her waters.
Remembering our beautiful city parks that survived recent flooding and celebrating America's independence with a fun filled evening at Seabourne Creek Park, let us pray:
"All-powerful God, you are present in the whole universe
and in the smallest of your creatures.
You embrace with your tenderness all that exists.
Pour out upon us the power of your love,
that we may protect life and beauty.
Fill us with peace, that we may live
as brothers and sisters, harming no one.
O God of the poor,
help us to rescue the abandoned and forgotten of this earth,
so precious in your eyes.
Bring healing to our lives,
that we may protect the world and not prey on it,
that we may sow beauty, not pollution and destruction.
Touch the hearts
of those who look only for gain
at the expense of the poor and the earth.
Teach us to discover the worth of each thing,
to be filled with awe and contemplation,
to recognize that we are profoundly united
with every creature
as we journey towards your infinite light.
We thank you for being with us each day.
Encourage us, we pray, in our struggle
for justice, love and peace."
Amen.

We have houses evacuated in our city of Rosenberg and the Brazos River still threatens to endanger lives and property. Whenever the National Weather Service issues a flood watch or a flood warning people are sure to compare it to the situation with Noah. It so easy to compare any inconvenient water to that which killed almost all life on planet Earth. Not only natural disasters trigger that comparison but also the reference to the sin that presumably caused it.
Any natural disaster will have some preacher up in arms proclaiming the end is near because you-know-who did this-or-that. I am writing these reflections in a much calmer situation: The weather forecast looks dry for the next week. The crest of the flood is here and turned out less disastrous than originally expected here in Rosenberg. And most certainly has nobody preached of fire and brimstone denouncing the sin that led to our flood warnings. So in a very stable situation after the flood has passed, the rainbow is out and we are all safe and dry, let us take a sober look at what actually caused the Great Flood for which Noah built the Ark. That story is to be found in Genesis 6:1-8:
When people began to multiply on the face of the ground, and daughters were born to them, the sons of God saw that they were fair; and they took wives for themselves of all that they chose. Then the Lord said, 'My spirit shall not abide in mortals for ever, for they are flesh; their days shall be one hundred and twenty years.' The Nephilim were on the earth in those days—and also afterwards—when the sons of God went in to the daughters of humans, who bore children to them. These were the heroes that were of old, warriors of renown. The Lord saw that the wickedness of humankind was great in the earth, and that every inclination of the thoughts of their hearts was only evil continually. And the Lord was sorry that he had made humankind on the earth, and it grieved him to his heart. So the Lord said, 'I will blot out from the earth the human beings I have created—people together with animals and creeping things and birds of the air, for I am sorry that I have made them.' But Noah found favor in the sight of the Lord.
Yes, you read that right: demigods roaming the Earth, Sons of God having babies with human mothers, just like it was the case with Jesus and Mary. Only in this early incarnation God did not approve and vowed to undo that.
The Flood was not caused by human sin!
The Flood was caused by demigods abusing their power.
Let that sink in for a minute:
God is not in the business of punishing people!
God is in the business of making amends for what his sons messed up!
God is a loving parent cleaning up after his kids!
God walks behind us and charges ahead at the same time. God is all around us and transforms us from within. That will show in how we live and talk and how we call ourselves. There will be outward signs of that transformation.
A Sermon for the Second Sunday in Lent 2015 based on Genesis 17:1-16 and Mark 8:31-38.