Browsing articles tagged with " Genesis"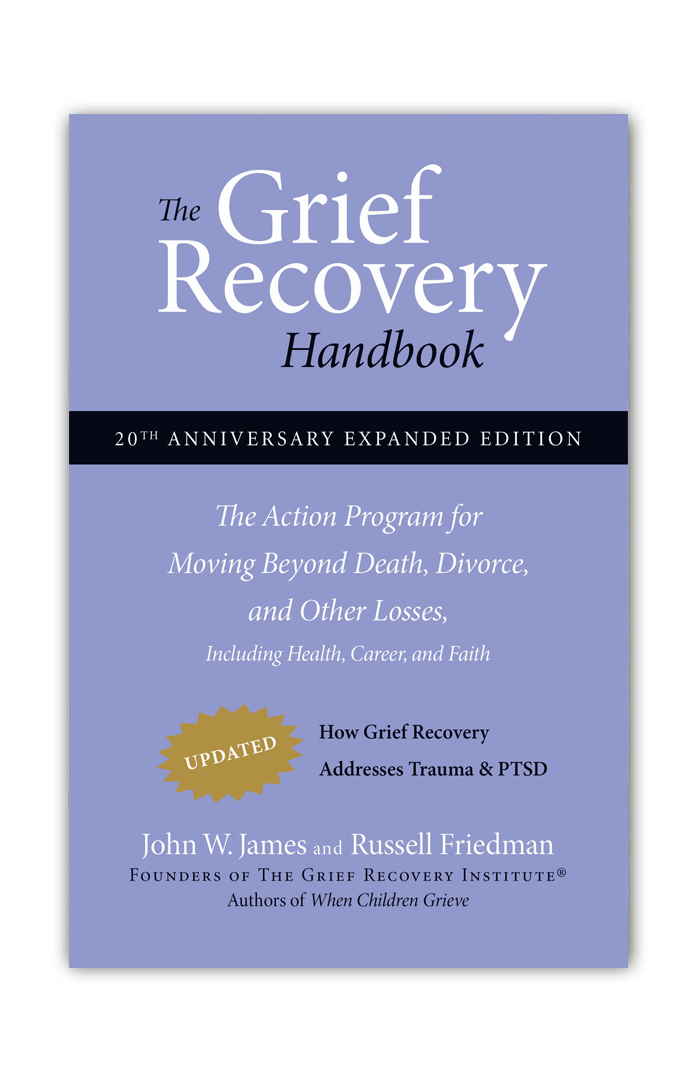 Now that the New Year is in, it is important to let go of 2016. Holding on to old pains is not a healthy thing as Lot's wife powerfully demonstrated when she turned around to take a last glance at Soddom and turned into a pillar of salt. Forward! One good way for moving on is to explore your present feelings. I just finished reading the Grief Recovery Handbook by John W. James and Russell Friedman. They hold the copyright to what they call "The Grief Recovery Completion Letter". Basically they suggest to pick an important person – dead or alive – with whom you have unresolved issues. You write that letter for yourself and do not send it to the person it is directed to. Instead James and Friedman suggest you read it to somebody you trust and who can keep it confidential. They suggest to get three categories off your chest: words of apology, words of forgiveness, and other significant emotional statements. Maybe it would not hurt to treat the year 2016 as a recipient of such a completion letter. So the rest of this article will provide space for you to fill in the blanks:
Dear 2016,
2016, I apologize for …
…
2016, I apologize for …
…
2016, I apologize for …
…
2016, I forgive you for …
…
2016, I forgive you for …
…
2016, I forgive you for …
…
2016, I want you to know … (significant emotional statement)
…
2016, I want you to know … (significant emotional statement)
…
2016, I want you to know … (significant emotional statement)
…
I have to go now, 2016, and I have to let go of what you brought. Good-bye, 2016.
The Fourth of July is often interpreted as a breakup story: Abusive mother Britain hurting her children in the colonies. Eventually the kids hit puberty, become rebellious and as soon as they find the willpower and strength they move out. The Declaration of Independence lists a host of grievances, abuses and usurpations of power. Having listed all the wrongs they had to endure our forefathers "solemnly publish and declare, that these United Colonies are, and of Right ought to be Free and Independent States"
But guess what: Moving out of your parents' house after graduation does not disconnect you from them emotionally or culturally. They are still relatives. You still relate to them. Case in point "My Country 'Tis of Thee" still uses the same tune as "God Save the Queen". You cannot not relate to family. You may become rebellious and cut them off but that only cements the relationship. The Declaration of Independence naturally addresses "our Brittish brethren".
Israel's forefathers share a similar story where Abram and Lot go separate ways. Genesis 13 lists a host of grievances, abuses and usurpations of power. Having listed all the wrongs his shepherds had to endure Abram said to Lot, "Separate yourself from me. If you take the left hand, then I will go to the right; or if you take the right hand, then I will go to the left."
Despite their physical and economic – political if you will – separation Abram and Lot remained together it what the Bible calls "covenant". The mutual bonds of a covenantal relationship do not go away just because you declare independence and create your own nation. Our forefathers wrote the Declaration of Independence showing "a decent respect to the opinions of mankind requires that they should declare the causes which impel them to the separation."
The goal of the Declaration of Independence is to remain well connected to the world community: to share reason and power and passion with them, to strengthen the covenant of humanity. Like Abram we are going to be over here on this pasture but we will join the world community in all its major organizations and stay the closest and strongest ally of "our Brittish brethren". May this 240 year old document continue to inspire us to show "a decent respect to the opinions of mankind".
Every other day I run two miles at five o'clock in the morning. I have to do that because I need to be in shape for the Army Physical Fitness Test and I want to do it because I have always enjoyed exercising. Also I believe God calls us to take care of our bodies. Every muscle, bone, joint and organ is a beloved creature of God just as the whole body is. In recent months we have had multiple occasions in the church were staying active came up: Several people share about their experiences on their early morning walks. We have learned that getting your heart pumping can help prevent Alzheimer's disease. Strong legs can prevent falls. Being in good physical shape helps you withstand the stresses of surgery better and makes recovery faster and easier. Exercise is a spiritual practice. It is taking care of God's creation: Yourself!
Here is how Genesis 1:28-31 speaks to this issue:
"God blessed them, and God said to them, 'Be fruitful and multiply, and fill the earth and subdue it; and have dominion over the fish of the sea and over the birds of the air and over every living thing that moves upon the earth.' God said, 'See, I have given you every plant yielding seed that is upon the face of all the earth, and every tree with seed in its fruit; you shall have them for food. And to every beast of the earth, and to every bird of the air, and to everything that creeps on the earth, everything that has the breath of life, I have given every green plant for food.' And it was so. God saw everything that he had made, and indeed, it was very good. And there was evening and there was morning, the sixth day."
Martha Grace Reese in her 2008 book "Unbinding Your heart" interprets this as a call to combine physical and spiritual exercise:
"[T]hese powerful stories show God's joy in what God has brought into being. God is still creating. We can join God in that joy and care-taking. Today, take a 'Prayer Walk.' Choose a place – whether in nature, a shopping mall, your office, the library, the grimy bus station downtown, your own neighborhood or someone else's. Walk through it slowly. Try to see it with God's eyes. Feel God's love for the place, the growing things, the people. As you walk, bless the houses, or rooms or paths. Bless the people who will go in and out of them, their families. Pray for God's healing, guidance, protection. Pray as you feel the Spirit moving you to pray for anyone you see. What did you notice?" (page 128)
Maybe we ought to start a walking group at the church. Maybe we need to walk around this neighborhood and bless all who live in it. Maybe we need to stay in shape together, because after all: It is easier to get moving when you do not have to motivate yourself alone.

I am grateful for the opportunity to be once again invited to lead the Rosenberg City Council in a prayer of invocation tonight. As always you have a full agenda and tonight you are making two presentations that I want to reflect on for a moment: Our Lady of Guadelupe Catholic Church is being recognized for the beautification of their property and the month of July is recognized as Parks and Recreation month in the City of Rosenberg. The Bishop of Rome just a few weeks ago released his ENCYCLICAL LETTER LAUDATO SI' celebrating the beauty of mother Earth in a similar attempt. Let me share the first couple of paragraphs with y'all and then lead into Francis' prayer that can be found at the end of his encyclical ON CARE FOR OUR COMMON HOME:
1. "LAUDATO SI', mi' Signore" – "Praise be to you, my Lord". In the words of this beautiful canticle, Saint Francis of Assisi reminds us that our common home is like a sister with whom we share our life and a beautiful mother who opens her arms to embrace us. "Praise be to you, my Lord, through our Sister, Mother Earth, who sustains and governs us, and who produces various fruit with coloured flowers and herbs".
2. This sister now cries out to us because of the harm we have inflicted on her by our irresponsible use and abuse of the goods with which God has endowed her. We have come to see ourselves as her lords and masters, entitled to plunder her at will. The violence present in our hearts, wounded by sin, is also reflected in the symptoms of sickness evident in the soil, in the water, in the air and in all forms of life. This is why the earth herself, burdened and laid waste, is among the most abandoned and maltreated of our poor; she "groans in travail" (Rom 8:22). We have forgotten that we ourselves are dust of the earth (cf. Gen 2:7); our very bodies are made up of her elements, we breathe her air and we receive life and refreshment from her waters.
Remembering our beautiful city parks that survived recent flooding and celebrating America's independence with a fun filled evening at Seabourne Creek Park, let us pray:
"All-powerful God, you are present in the whole universe
and in the smallest of your creatures.
You embrace with your tenderness all that exists.
Pour out upon us the power of your love,
that we may protect life and beauty.
Fill us with peace, that we may live
as brothers and sisters, harming no one.
O God of the poor,
help us to rescue the abandoned and forgotten of this earth,
so precious in your eyes.
Bring healing to our lives,
that we may protect the world and not prey on it,
that we may sow beauty, not pollution and destruction.
Touch the hearts
of those who look only for gain
at the expense of the poor and the earth.
Teach us to discover the worth of each thing,
to be filled with awe and contemplation,
to recognize that we are profoundly united
with every creature
as we journey towards your infinite light.
We thank you for being with us each day.
Encourage us, we pray, in our struggle
for justice, love and peace."
Amen.

We have houses evacuated in our city of Rosenberg and the Brazos River still threatens to endanger lives and property. Whenever the National Weather Service issues a flood watch or a flood warning people are sure to compare it to the situation with Noah. It so easy to compare any inconvenient water to that which killed almost all life on planet Earth. Not only natural disasters trigger that comparison but also the reference to the sin that presumably caused it.
Any natural disaster will have some preacher up in arms proclaiming the end is near because you-know-who did this-or-that. I am writing these reflections in a much calmer situation: The weather forecast looks dry for the next week. The crest of the flood is here and turned out less disastrous than originally expected here in Rosenberg. And most certainly has nobody preached of fire and brimstone denouncing the sin that led to our flood warnings. So in a very stable situation after the flood has passed, the rainbow is out and we are all safe and dry, let us take a sober look at what actually caused the Great Flood for which Noah built the Ark. That story is to be found in Genesis 6:1-8:
When people began to multiply on the face of the ground, and daughters were born to them, the sons of God saw that they were fair; and they took wives for themselves of all that they chose. Then the Lord said, 'My spirit shall not abide in mortals for ever, for they are flesh; their days shall be one hundred and twenty years.' The Nephilim were on the earth in those days—and also afterwards—when the sons of God went in to the daughters of humans, who bore children to them. These were the heroes that were of old, warriors of renown. The Lord saw that the wickedness of humankind was great in the earth, and that every inclination of the thoughts of their hearts was only evil continually. And the Lord was sorry that he had made humankind on the earth, and it grieved him to his heart. So the Lord said, 'I will blot out from the earth the human beings I have created—people together with animals and creeping things and birds of the air, for I am sorry that I have made them.' But Noah found favor in the sight of the Lord.
Yes, you read that right: demigods roaming the Earth, Sons of God having babies with human mothers, just like it was the case with Jesus and Mary. Only in this early incarnation God did not approve and vowed to undo that.
The Flood was not caused by human sin!
The Flood was caused by demigods abusing their power.
Let that sink in for a minute:
God is not in the business of punishing people!
God is in the business of making amends for what his sons messed up!
God is a loving parent cleaning up after his kids!
God walks behind us and charges ahead at the same time. God is all around us and transforms us from within. That will show in how we live and talk and how we call ourselves. There will be outward signs of that transformation.
A Sermon for the Second Sunday in Lent 2015 based on Genesis 17:1-16 and Mark 8:31-38.

It's a great thing to be in a covenant with God. Over thousands of years biblical authors have painted the most wonderful pictures of what that means: blessing, wealth, love, health, peace, power, forgiveness, eternal life, whatever you may hope for in heaven and on earth, it has probably been spelled out as part of God's covenant with us somewhere. Like when God promised to Abram:
"I will establish my covenant between me and you, and your offspring after you throughout their generations, for an everlasting covenant, to be God to you and to your offspring after you."
(Genesis 17:7 – Watchword for the Week of Sunday 1 March 2015)
Sunday's Watchword adds an important twist though: God's covenant is not only with you in the present generation but also "your offspring after you throughout their generations". That is a challenge because it means that it is our responsibility to preserve the blessings that God provided us with for future generations. And we have to look at this in all aspects of our lives. All to often grown-ups say: "Children are the future" where in reality that is a distraction from our responsibility today. There are also passages where curses are handed down from generation to generation: "You shall not bow down to them or worship them; for I the Lord your God am a jealous God, punishing children for the iniquity of parents, to the third and the fourth generation of those who reject me," (Exodus 20:5)
How can we live here today and make sure that our children, grandchildren, great-grandchildren and their children inherit a world that is full of more blessings than ours has ever been? What can we do to preserve our social programs in a way that they are funded for generations to come? Are we making sure that we don't leave our kids with generational debt that they need to pay on our behalf? Do we leave behind a world that is fun to live in with a sea to swim in, woods and fields to play in, air to breath and water to drink? Do we create a thriving church that inspires generation after generation? God's covenant is for all generations. We need to keep our end of the bargain.
Looking for a pot'o'gold at the end of the rainbow:
A Sermon for the First Sunday in Lent 2015 based on Genesis 9:8-17 and 1 Peter 3:18-22.

I grew up in a largely Catholic area in Germany. Cologne Cathedral has served the area since the 4th century. So as the Reformation came around in the 16th century Protestants needed to be different. We have gone along with the carnival season from November 11th to Ash Wednesday because we like a good mardi gras celebration with parades and floats and a lot of partying. But then when Ash Wednesday comes around you can still tell Catholics from Protestants because overwhelmingly we will stay away from that fasting thing.
For me that changed somewhat when we moved to Utah. In a community where 93% of the population are Mormon the liturgical roots of our tradition helped me to retain and strengthen my identity. My UCC congregation worked regularly with the Episcopal Church across the street to keep ourselves rooted in the desert. And I got my Catholic fix out of our joint Ash Wednesday services. Now in Rosenberg, Texas, at St. John's UCC we have our own Ash Wednesday service – no Episcopal priest to impose the Ashes but it will be my turn tomorrow. That to me is a double-edged sword since the most disturbing thing about Catholicism for me is the role of the priesthood. The guy imposing the ashes seems so removed from the sinners who receive it. That just feels so wrong since our tradition puts a big emphasis on the priesthood of all believers. So I am very excited that I get to juggle that tension tomorrow.
The good news is that the whole ash thing at its core uses a scriptural foundation that fits well into the Protestant spirit:
"Remember that you are dust, and to dust you shall return" (Genesis 3:19)
God is quoted saying that to Adam and Eve after the scene with the forbidden fruit. Basically they are reminded of their limitations. That applies to all of us who were born to a human mother: Protestants, Catholics, Mormons, Priests, All Believers, oh yes, we are all sinners alike!
Reflecting on the Lord's Baptism with the help of Carrie Underwood: