Browsing articles in "BLOG"

Thoughts and prayers are not good enough! When in comes to human suffering action is needed. And you have a great opportunity to act in two distinct ways: You can walk and donate! The CROP Walk has raised awareness of hunger in our communities since 1969. By joining the West Fort Bend County CROP Walk you make our voice bigger and louder. The more people join the walk the harder it is to ignore hungry children in our communities. Please come out to George Ranch Historical Park, 10215 FM 762 in Richmond, Texas. Registration is on Saturday at 7:30 a.m. and the walk begins at 8:00 a.m. It is a short, easy walk.
Besides your feet, you may also bring your wallet. Funds raised benefit Helping Hands, Needville Food Pantry and hunger projects around the world through Church World Service. Together, we can help end hunger in our community and around the world! You may donate even if you can't make it on Saturday. Please donate online here.
Over the last 36 years St. John's United Church of Christ has consistently been among the top fundraisers. This year let's also be among the largest walking groups! In recent years we had extra support from Boy Scout Troop 309. This year Physical Therapy in Richmond has pledged to bring additional walkers. Join our team and give hunger no chance!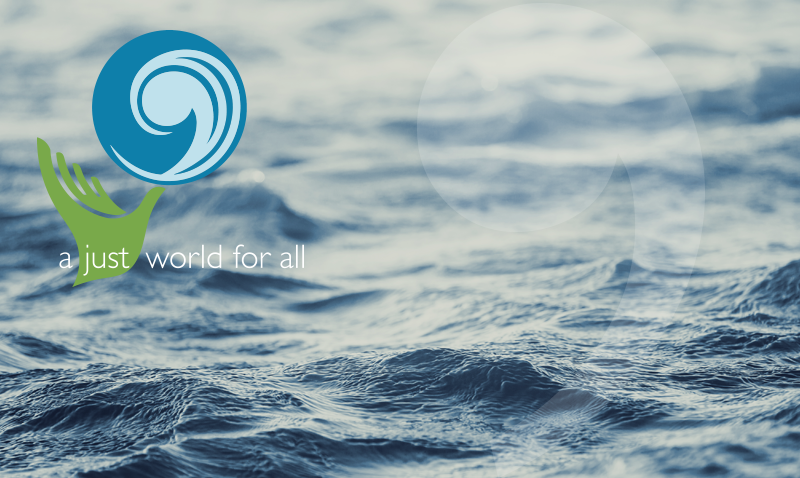 Baptism marks the beginning of the Christian life. I usually have the parents pick a Bible verse for their baby. Grownups obviously get to pick their own. For many years taufspruch.de has helped German speakers to find a verse that matches their life situation. Here are the 10 most popular Baptismal Verses:
1: For he will command his angels concerning you to guard you in all your ways. (Psalm 91:11)
2: Do not worry about anything, but in everything by prayer and supplication with thanksgiving let your requests be made known to God. (Philippians 4:6)
3: You are all around me on every side; you protect me with your power. (Psalm 139:5)
4: for wisdom will come into your heart, and knowledge will be pleasant to your soul; prudence will watch over you; and understanding will guard you. (Proverbs 2:10-11)
5: for God did not give us a spirit of cowardice, but rather a spirit of power and of love and of self-discipline. (2 Timothy 1:7)
6: I will bless you, and make your name great, so that you will be a blessing. (Genesis 12:2)
7: Do not be overcome by evil, but overcome evil with good. (Romans 12:21)
8: I praise you, for I am fearfully and wonderfully made. Wonderful are your works; that I know very well. (Psalm 139:14)
9: Love never ends. (1 Corinthians 13:8)
10: God is love, and those who abide in love abide in God, and God abides in them. (1 John 4:16b)
Do you remember the verse you were given? Or can you find it on your baptism certificate? A lot of times, people share with me how it has served as a meaningful motto that has carried them through their lives.
In the court yard at St. John's United Church of Christ we now offer a labyrinth. Everyone is welcome to access it from the West Street side. We will maintain this temporary installation through Easter. If you are looking for a meaningful Lent experience, come on over and walk the labyrinth:
A labyrinth is not a maze. It has one way in and one way out. You cannot get lost in it. There are no dead ends. It is a symbol for life: It may seem chaotic but it moves forward steadily.
As you enter please imagine how you are descending into darkness. A labyrinth has dungeon qualities to it. Ancient cultures have imagined all kinds of creatures in those caverns. It can be a dangerous and deadly place.
Just like the path of life leads to death so is your way into the labyrinth. As you step in you step from light into darkness. The light fades away more and more the deeper you get into it. As you enter please imagine your journey as the challenges and hardships you face in life: the turns you are forced to make, the dirt you have to walk through.
A labyrinth has a center. Once you are in the center stay there for a while. Rest. Celebrate your arrival. You made it through all of life's troubles. If you are a religious person consider this the end state of your existence whether you call it heaven or Nirvana or however you name it. Maybe for you it's just the great emptiness.
When you are ready make your way out again. Take with you the strength of having been there before. As you walk out remember how you overcame all those troubles. After all you are walking back towards the light. Find signs of hope along your journey. Remember resources for personal strength that you can tap into. From my Christian perspective I call this part resurrection life. Out of death back to life. From darkness back to the light.
This is a spiritual exercise. If you have an urge to walk really fast get some physical exercise first and come back when you are ready to walk slowly. This exercise works best in total silence. If that does not work for you right now please come back when it does. Find your own pace. Some of the images that may pop up along the journey may make you slow down, some may make you want to speed up and run away. Find your own pace, yet be mindful of others.
Today is the first day of early voting in Texas. I will be honest I have only today checked the ballots to see who is running for what. You can find the ballots for your precinct here. Our democracy depends on citizens who inform themselves and make use of their right to vote. But who should I vote for? What kind of leaders do we need?
Here are a few candidates that I found:
1. The incumbent – I have a proven track record of doing what I always said I was going to do. You know what you are going to get when you keep me in office. So I ask you to keep me in office.
2. The entrepreneur – I have had great success in my own company. I am an achiever and now I set my mind to achieving things in the political arena. Please join my fight.
3. The activist – I am very passionate about my issue. I have always been passionate about it and I know you are, too. Let's move forward.
4. The anti-politician – I do not like politics. I do not like what politicians do. I want to get in there and tell them to stop.
You may recognize one or two or all of them. They also have powerful biblical precedents:
1. The incumbent – King Solomon had one major qualification for office. He was King David's son. (1 Kings 2) This is what got him the throne: family legacy, dynasty. Not competence, not vision spirit but tradition. And it worked. Under his leadership Israel has seen wealth and wisdom like never before and never after him again. A solid choice.
2. The entrepreneur – Abraham was a successful rancher with huge herds a livestock. A wealthy business man for his day and age. (Genesis 13) That is why he was a natural leader. As such he became a blessing not just for his own family but for people from every nation. He understood the art of the deal and how to use relationships in business and family.
3. The activist – Dooms day prophets like Amos may not win elections but they sure shape public opinion. When they dig in and get a microphone and a twitter handle they will use them to fight injustice loud and clear. (Amos 2) A great prophet is one who may not get a leadership role, just plenty of enemies. We need their clear voices as a moral compass.
4. The anti-politician – The prophet Samuel warned loud and clear against government overreach: taxation, military service, forced labor, over-regulation. (1 Samuel 8) Politicians tend a amass power and influence and anti-politicians are in important counter weight-counter to balance things out. We need them to rock the boat.
What kind of leaders do we need? Learn about your candidates and use your right to vote!
I am usually not good at watching sports. I don't usually like sitting on the couch watching others move while I'd much rather move myself. There are few notable exceptions though. I will always try to watch the soccer World Cup and the Olympic Games. So, as the Olympic winter games in Pyeongchang opened, there I was on the couch, sitting down. Seeing Korea come together under one flag was in inspirational moment. As a matter of fact, it is those inspirations that bring me to the couch for the world's super sports events. When international events call, they have a tendency to transcend national and personal identity. I love the stories how athletes grow up in all corners of the world and then come together for this one event with this one shared dream. From World Cup to World Cup, from Olympic Games to Olympic Games, it takes 4 long years of preparation.
For individual athletes preparation takes a lifetime. Most of them get inspired as little children and they keep practicing until they are old and fit enough to compete at the top of their sport. Are you on top your game? That's the question of sports. It should also be the question of your spiritual journey. At some point you may have seen or heard or experienced the spiritual equivalent of a world record. Someone told you something, you did or felt something that was just out of this world. But then what came from that moment? Did you put it to work? Did you learn to walk the talk? Did you change you heart? Did you change your ways? Did you learn to inspire others? Or are you still – figuratively speaking – sitting on the couch – while others run the race for you? The Olympic Games in Pyeongchang inspire me to no longer be an armchair Christian, but to be on fire like the Olympic Cauldron.
Both the Olympics and the Church call us to be part of something bigger than ourselves. They both call us to a lot of effort, life-long training. February 14th will be Ash Wednesday. At 6pm we will burn the palms of last year's Palm Sunday service. And there we will begin the intense 40 day training camp of Lent. The goal is not Olympic metal but more spiritual responsibility. All that passion that I have seen or heard or experienced, how can I put that to work in my life? How can you? Lent is not just about giving something up. Lent is about training the muscles of your soul. You have 40 days to grow stronger. In what spiritual discipline do you want to get better?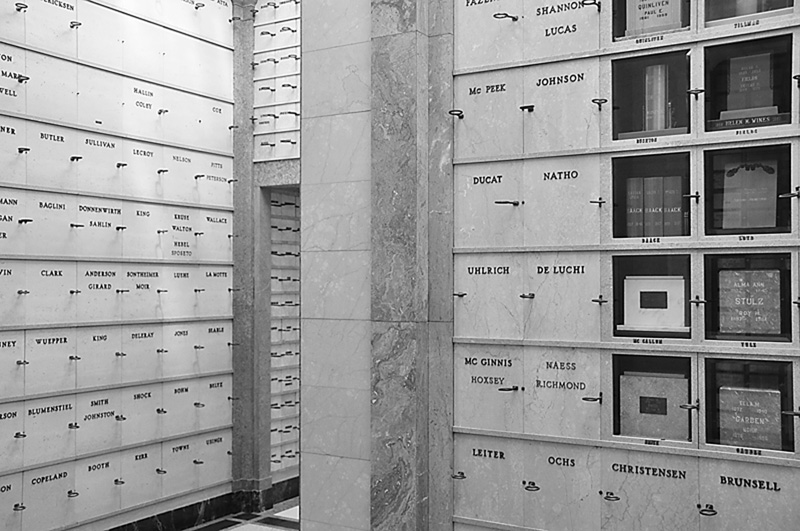 Most of us will eventually die. The only recorded exception to that was Enoch "because God took him." (Genesis 5:24). So let's assume for now that we are all going to die. It only makes sense to think about what you want to happen with your remains after death. As a pastor I get frequently asked if cremation is okay with God. Let me give you 4 considerations regarding cremation:
1. Will I have my body in the resurrection life?
I sure hope not. I hope with Paul that things will be different: "There are both heavenly bodies and earthly bodies, but the glory of the heavenly is one thing, and that of the earthly is another." (1 Corinthians 15:40) Our heavenly bodies will be different. They will not be plagued by disease, they won't die. Concepts like growing up or aging obviously do not apply in eternity. Yes, we will still be ourselves, but different.
2. If my remains are burnt won't I be burnt forever?
No. Even when a body rots under ground it will still be renewed hereafter – not physically or literally, but in a way that is whole: "he will wipe every tear from their eyes. Death will be no more; mourning and crying and pain will be no more, for the first things have passed away." (Revelation 21:4)
3. Are their any dangers in cremation?
Yes. As pastor I have seen too often that loving relatives have a hard time letting go of the deceased person. That is normal to an extent. But sometimes families will choose to take the urn home. Sometimes spouses will keep the ashes of their loved one on a shelf in the bedroom or the mantle over the fireplace. That can hinder closure and can delay the process of saying farewell.
4. What to do with the ashes after cremation?
Find a final resting place! I doesn't matter whether you want the urn in a grave or a columbarium. You can scatter the ashes on designated sites and return your loved one to the circle of life. The main point is finality. Keeping the urn at home is not a good option. Because when you grow older, your children will have to go through your things and have to decide what happens to grandpa's ashes. Don't punt that to the next generations. All too often urns end up in garages or storage sheds.
Since 2016 the majority (50.2%) of Americans have chosen cremation. The National Funeral Directors Association has the projected rate of cremation reaching 78.8 percent of deaths by 2035. I suggest to make sure it doesn't get in the way of the grieving process or puts undue burdens on following generations.
Big things are about to happen in the sky: The Super Blue Blood Moon Wednesday Is Something the US Hasn't Seen Since 1866. Early Wednesday morning (Jan. 31), a Blue Moon, a total lunar eclipse and a supermoon coincide to create a rare lunar event that hasn't been seen in North America in more than 150 years. (SPACE.com). Ever since people have gazed at the heavens they have found meaning there – the Sun as a God, the constellations as fortune-tellers. What happens in the sky affects us here on Earth big time. How is your sleep in a full-moon night?
As human beings we are part of the natural ecosystem and we suffer and prosper alongside the rest of creation. We adjust to nature's rhythm because it is our own. Halfway between the winter solstice in December and the spring equinox in March we ask a groundhog what the weather is going to be like. Since 1792 the Farmer's Almanac has had all kinds of other folklore and wisdom. Also the Almanac reveals an inconvenient truth: Punxsutawney Phil gets his predictions right only 39% of the time. And while everybody understands that the moon is not literally bleeding, let's not forget the fact that the upcoming Super Moon is not so super after all: the last supermoon and lunar eclipse combination happened on 27 September 2015 and the next one is just around the corner on 21 January 2019.
Maybe things in the sky aren't as big as they seem. Maybe our entanglement in natural processes is overrated. Prophets have warned about that for thousands of years:
"And when you look up to the heavens and see the sun, the moon, and the stars, all the host of heaven, do not be led astray and bow down to them and serve them, things that the Lord your God has allotted to all the peoples everywhere under heaven." (Deuteronomy 4:19)
There is something oddly comforting about being subject to cosmological powers. If our fate is in the stars we are not really in charge. Well, the God of Israel does not allow much room for that kind of thinking: Do not let the sun, the moon and the stars guide you! It is much more important to focus on what is going on down here on Earth among God's children. When people are hungry, feed them! When children need direction, educate them! Next Sunday at St. John's UCC you will have opportunities to be part of both: We will be kicking off our month-long food-drive as well as celebrate Scout Sunday. So don't let the stars tell you how to live but instead, support Boy Scouts so they can camp out under the stars! Don't let some cosmological fate determine people's destiny but bring food donations and turn people's lives around!
Dear children,
the time has come. You got Chromebooks for Christmas. I got my first computer in third grade. I did not have internet then. Your world is different now and that is why we have been talking about media competency, the chances and risks of all types of media for years. Let me recap the rules really quick:

Now you have access to most of the internet. There is a lot of wonderful stuff out there and here is a short list to get you started:
reference
Wikipedia – a lexicon that explains pretty much everything
Thefreedictionary – how to spell stuff
office
Word Online – here you can write like on mama's or daddy's computer
Outlook Email – friends and family all over the world are excited to read from you
reading
Hoopla Digital – free audio and e-books from our local library
LCISD – your school district has all your educational links
listening
Moth Radio Hour – the funny stories you love on the radio
Ask me another – your favorite quiz show on the radio
This week the church will be celebrating Epiphany. Epiphany is when the wise men from the East finally arrive to see the newborn king. No, they don't go to the stable in Bethlehem but a house without a city mentioned. The story tells us that they came "from the East". A lot of times in the Bible that refers to what is now the Baghdad area. It was a long and dangerous trip. For 1,000 kilometers they were just following a star not really knowing where they were going. It takes a lot of dedication to follow a star down to 300 meters below sea level and back up to almost 900 meters. Yes, Google Maps shows the wonderful details of the journey.
I imagine such a trip to be a spiritual struggle as well. It takes a leap of faith. The wise men jumped head over heels into a crazy adventure. Our modern-day equivalent could be jumping into a new job or relationship. Do you remember the excitement and the hesitation you felt at such pivotal moments in your life? What would that look like for your spirituality: If you were to open that old book, make prayer a habit, dedicate time and money to God's work? Would you embark on a 1,000 kilometer journey to find the Son of God? What struggles are you willing to take on? Once you follow the wise men into the unknown desert one thing you will find for sure: Yourself. May that be your greatest Epiphany!

Please don't ask for a blessed year 2018 until you're done ending 2017 well. In this last week of the year I want to remind you that moving on to the next year will only be good after you did an honest review of this past year. Lot's wife is a prime example of someone who is still haunted by the past. After the episode of Sodom and Gomorrah being destroyed she still cannot let go and turns back. The consequence is that she is stuck. She turns into a pillar of salt and can't move anymore at all.
It maybe true that when one door closes, God opens another. But you may not be ready to embrace that change. You first need to finish mourning the loss of the first opportunity. Any change, any transition, needs a proper ending. And judging them as "good" or "bad", as "negative" or "positive" is not the point. Change is change and transitions are transitions. When someone dies the process of preparing for and going through the funeral helps end things well. When a couple gets married the process of preparing for and going through the wedding helps end things well. Yes, a wedding is not just a new start but also an ending: your single life ends. It's really a shame that on the occasion of a divorce a lot of people just go through legal battles and miss the opportunity to end things well by going through a blessing ceremony for this part of their lives.
Here is how to end things well: When Israel left the slave house of Egypt, they did not directly proceed to the promised land where milk and honey flow. But God had them roam the desert for two generations. When Jesus died on the cross he did not directly come back to life but was buried and stayed there for three days. There is a pause between the old and the new. And that pause is not just being antsy about what is to come, it is about the reflection of the past: The time in Egypt was an overall horror story for God's people but in the desert they learned to remember and appreciate that there was more food than they have now. When Jesus was in his grave, the disciples learned to be the church without following Jesus like a guru.
Again, the point is to pause and not just write off experiences as "good" or "bad", as "negative" or "positive". If you lost a loved one in 2017 don't let that be your only memory for this year. If your house got flooded, find another memory as well. If your 2017 is all great because the Astros won the World Series, find something that didn't go perfect this year. Be grateful for what went well and mourn what didn't. Only after you have taken your heart through an honest review of 2017 will God be able to reach it with a blessed year 2018.