Browsing articles tagged with " Philippians"
"Let the same mind be in you that was in Christ Jesus."
(Philippians 2: – Watchword for the Week of Sunday 28 September 2014)
Tuesday morning is when I post my reflection on the Watchword for the following week. Sometimes I will find a reflection that says it better than I would today.
Please head over to Mary Luti's Daily Reflection.
For Jesus and Paul it was totally normal to have women in all crucial church positions. Pope Clement I is mentioned alongside Euodia and Syntyche, two women who have worked hard with Paul to spread the gospel. How come that ordination of women has ever become an issue?

Antoinette Brown is the first woman since New Testament times ordained as a Christian minister, and perhaps the first woman in history elected to serve a Christian congregation as pastor. At her ordination in 1853 a friend, Methodist minister Luther Lee, defends "a woman's right to preach the Gospel." He quotes the New Testament: "There is neither male nor female, for you are all one in Christ Jesus."
Philippians 3:2-4:1 is not part of the original letter Paul sent to Philippi. This passage is its own younger letter with a distinct opening and ending. The book you call Bible an infallible piece of revelation? – No way! It's an open conversation over thousands of years. Or Has the Bible Become an Idol?
You think psalms are only to be found in the book of psalms?
– Think again. Paul quotes a beautiful Christ psalm:
"He always had the nature of God, but he did not think that by force he should try to remain equal with God. Instead of this, of his own free will he gave up all he had, and took the nature of a servant. He became like a human being and appeared in human likeness. He was humble and walked the path of obedience all the way to death— his death on the cross. For this reason God raised him to the highest place above and gave him the name that is greater than any other name. And so, in honor of the name of Jesus all beings in heaven, on earth, and in the world below will fall on their knees, and all will openly proclaim that Jesus Christ is Lord, to the glory of God the Father."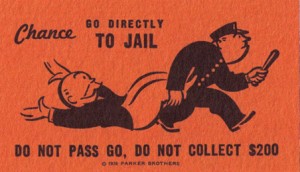 The apostle Paul wrote the Letter to the Philippians to the Lord's followers at Philippi while he was in jail. Paul reminds them to remain faithful to the good news, facing suffering with hope in Christ. Would you go to jail for Christ?