Browsing articles in "FAITH"
What if there is no big difference between the living and the dead? First off: There is a huge difference! If you have ever lost somebody you know the void, you know the pain and you know that nothing can ever fully replace them. When somebody dies life changes for the rest of us in a dramatic and sustained way. The day of their birth or their death will remain special. The holidays make obvious that the seats at the dinner table are now arranged in a different way. Nothing is the same anymore.
But again: What if there is no big difference between the living and the dead? All it takes is a change in perspective. Most people die within a century of their birth. That is our nature. But if we look at death from God's eternal perspective things change dramatically:
"For a thousand years in your sight are like yesterday when it is past, or like a watch in the night." (Psalm 90:4)
What if our lives, what if all of human history, what if all of time and space just last for a blink of God's eye? A few generations up or down the family tree turn into nothing. Ages become seconds. Every person that has ever lived and ever will live can be together in one moment of God's time.
All Saints Day tries to stress that unity of both the living and the dead.
Is that supposed to tell me that my pain is irrelevant?
– No! Grief is our human reality here and now for us who are left behind.
Is that supposed to mean that my parent, spouse or friend is not really gone?
– No! Death is as real as life is. But when we say that we hope for the Resurrection to Eternal Life it is only fair to assume that this is already a reality for some of us.
All Saints Day is an invitation to relate to the ones you have lost both in loving remembrance of a shared past and hope for a future reunion. And maybe in God's eyes both are taking place at the same time: Right now!
Flip your Bible open on a random page, point your finger on a random verse and read it out loud.
How would you feel if you had to live your life accordingly?

Every other day I run two miles at five o'clock in the morning. I have to do that because I need to be in shape for the Army Physical Fitness Test and I want to do it because I have always enjoyed exercising. Also I believe God calls us to take care of our bodies. Every muscle, bone, joint and organ is a beloved creature of God just as the whole body is. In recent months we have had multiple occasions in the church were staying active came up: Several people share about their experiences on their early morning walks. We have learned that getting your heart pumping can help prevent Alzheimer's disease. Strong legs can prevent falls. Being in good physical shape helps you withstand the stresses of surgery better and makes recovery faster and easier. Exercise is a spiritual practice. It is taking care of God's creation: Yourself!
Here is how Genesis 1:28-31 speaks to this issue:
"God blessed them, and God said to them, 'Be fruitful and multiply, and fill the earth and subdue it; and have dominion over the fish of the sea and over the birds of the air and over every living thing that moves upon the earth.' God said, 'See, I have given you every plant yielding seed that is upon the face of all the earth, and every tree with seed in its fruit; you shall have them for food. And to every beast of the earth, and to every bird of the air, and to everything that creeps on the earth, everything that has the breath of life, I have given every green plant for food.' And it was so. God saw everything that he had made, and indeed, it was very good. And there was evening and there was morning, the sixth day."
Martha Grace Reese in her 2008 book "Unbinding Your heart" interprets this as a call to combine physical and spiritual exercise:
"[T]hese powerful stories show God's joy in what God has brought into being. God is still creating. We can join God in that joy and care-taking. Today, take a 'Prayer Walk.' Choose a place – whether in nature, a shopping mall, your office, the library, the grimy bus station downtown, your own neighborhood or someone else's. Walk through it slowly. Try to see it with God's eyes. Feel God's love for the place, the growing things, the people. As you walk, bless the houses, or rooms or paths. Bless the people who will go in and out of them, their families. Pray for God's healing, guidance, protection. Pray as you feel the Spirit moving you to pray for anyone you see. What did you notice?" (page 128)
Maybe we ought to start a walking group at the church. Maybe we need to walk around this neighborhood and bless all who live in it. Maybe we need to stay in shape together, because after all: It is easier to get moving when you do not have to motivate yourself alone.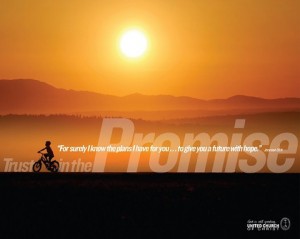 Congress pulled it off this time. There is no government shut-down even though the new fiscal year is here and a budget is nowhere in sight. Spending bill after spending bill keeps our country stuttering along. As a church we are charged to be a witness to the world. Not only through our words but especially through our actions. And at St. John's United Church of Christ we do have a budget for every year, we pay all our bills when they are due. We increase care for the elderly and educational opportunities for all. We do not leave the next generation with a pile of debt. We update the infrastructure of our facilities before huge repairs become due. That is our way of showing the world how to prudently manage your affairs in a Christian spirit. That is a powerful witness to young people learning how to budget and congressmen and congresswomen alike: Make a plan and stick with it.
Granted, our affairs are not nearly as complex but still we need to do all the things we need to do. And we always want to do more and better. It is a miracle how the generosity of our givers allows us to do more good for more people. The math is pretty simple: We are about 180 members. Our budget is about $180,000. That makes an average giving of $1,000 per person per year to keep us going. A lot of giving happens through the offering plates on Sundays. So let me break down the math even further. If everybody makes it to church 50 Sundays a year and gives $20 each time, we make budget. That is of course an average and reality looks very different. But it illustrates that it can be done.
But your generosity is not limited to that. The Endowment Fund and the Memorial Fund receive generous contributions above and beyond our budget. But please keep in mind that these are additional giving options. Our first and primary ministry is to serve God's people here and now. Jesus said: "Let the dead bury their dead" (Luke 9:60). While the maintenance of our assets and gifts on behalf of passed loved ones are very much appreciated, primary effort has to go into our active ministries in our community and around the world.
The problem in Congress is that they are willing to let the whole budget process collapse over one or two line items. As a United Church of Christ congregation we value unity over separation. We come together across ideological spectra and send a powerful witness every-time we create and meet a budget: All God's children need all of us to pitch in and to do our part. That is the stewardship God has entrusted us with – not only over the church, but the world.
Who is the greatest Christian?
Do we measure that by letter grades or percentage?
Is there a final exam on judgment day or does your Karma count like a GPA spanning all your life?


"Father Abraham had many sons. Many sons had Father Abraham. I am one of them and so are you." Are you humming along yet? Right arm, left foot…
This is not only a nice little children's church song but also a very profound truth that speaks to three major religious events that are all happening today:
1. Pope Francis arrives for his first visit to the US.
2. The Hadjj attracts millions of pilgrims to Mecca.
3. Yom Kippur reminds Jews around the world of God's forgiving grace.
Why should I as a Protestant care about the Pope?
The Bishop of Rome is a fellow Christian! All our denominational split identities mask the truth that there is only the one holy, catholic church. Now in Rome they think they perfectly embody it like nobody else. And as Protestants we cannot recognize that. But the way the Roman Catholic Church symbolizes and lives unity of a global Christian community is a beautiful witness in the body of Christ. As a Protestant I care for the witness of our Catholic brothers and sisters because we are called to work together toward unity in the body of Christ. We share a common Baptism and we are sent by one Lord to serve all God's children. We are called to work together and be one.
Why should I as a Protestant care about the Hajj?
Pilgrimages are one of the oldest and most profound spiritual exercises there are. The once-in-a-lifetime journey to Mecca is a beautiful symbol of people putting a lot of effort into their faith life. Jihad means making effort for God. As Protestants we talk about free grace all the time and that is true. But the huge amounts of time, money and effort every able-bodied Muslim is supposed to invest in this journey is a powerful expression of dedication. Like our Muslim brothers and sisters we are called to make an effort for our spiritual well-being.
Why should I as a Protestant care about Yom Kippur?
The Jewish Day of Atonement has a clear message: People can change. Yom Kippur symbolizes getting rid of our sins and starting afresh. A new start with a clean slate. Our trespasses are forgiven. You think the Reformation invented that? Think again! The power of God's forgiveness has always been important to God's people. When we are reminded that God forgives, then we are free to forgive ourselves and others. The blame game ends: I am okay. You are okay. God loves you. I love you. We can all change for the better. And we will be in need of change again next year for Yom Kippur.
Father Abraham has many sons. Many sons has Father Abraham. The three most important sons of Abraham that we need to understand as siblings in faith are Jacob, Isaac and Ishmael. As Christians we subscribe to the lineage of Isaac. Abraham was almost prepared to give his son's life to honor God. Ultimately the early church saw Jesus' death as a reflection of Isaac's sacrifice. As sons and daughters of Isaac it does not matter whether you are the Bishop of Rome or just a regular Joe. As Christians we are all children of Isaac. The Jewish people are descendants of Israel which is another for name Jacob. And Jacob is Isaac's son. Families are complex: Abraham had another son: Ishmael and eventually Islam develops in his lineage. As Jews, Christians and Muslims not only do we all serve the same God but we are also part of the same family. And when family members have special days you celebrate with them.
Who is Jesus for you?
Are you suffering from bad behavior and want to change yourself?
Do you want others to change so they fit your standards?
Do you want to keep your compassion alive?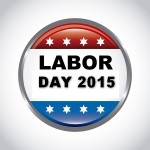 Labor Day started as an important reminder for all the benefits that workers have gained from organizing. These days it seems to have turned into an occasion for mattress sales. The issues of fairness and justice have always been important to God's people. God's law is in large part instructions for social justice like this passage from Deuteronomy 24:14-22
"You shall not withhold the wages of poor and needy laborers, whether other Israelites or aliens who reside in your land in one of your towns. You shall pay them their wages daily before sunset, because they are poor and their livelihood depends on them; otherwise they might cry to the Lord against you, and you would incur guilt. Parents shall not be put to death for their children, nor shall children be put to death for their parents; only for their own crimes may persons be put to death. You shall not deprive a resident alien or an orphan of justice; you shall not take a widow's garment in pledge. Remember that you were a slave in Egypt and the Lord your God redeemed you from there; therefore I command you to do this. When you reap your harvest in your field and forget a sheaf in the field, you shall not go back to get it; it shall be left for the alien, the orphan, and the widow, so that the Lord your God may bless you in all your undertakings. When you beat your olive trees, do not strip what is left; it shall be for the alien, the orphan, and the widow. When you gather the grapes of your vineyard, do not glean what is left; it shall be for the alien, the orphan, and the widow. Remember that you were a slave in the land of Egypt; therefore I am commanding you to do this."
In all aspects of daily life we are trying to optimize the use of resources. We want to get the biggest bang for our buck. We are looking for the very best deal on mattresses as it is. So it is totally counter-cultural to read this biblical mandate of inefficiency:
"When you gather the grapes of your vineyard, do not glean what is left; it shall be for the alien, the orphan, and the widow."
Let me translate that into our reality: When you put together a shift plan be mindful of the single mom who needs to pick up the kids from daycare. The immigrants working in your business deserve a fair wage and you cannot exploit them because they do not have better opportunities. When kids go from foster home to foster home you owe it to them to provide public schools for them that help them get ahead in life.
At first glance all this is not economically efficient: typically you want to reduce labor cost as much as you can. Typically you can tell your workers to show up whenever you need them. Paying higher taxes for other people's children does not directly benefit your own. But God commands inefficiencies like these. Be intentional about it.
Why? Well, you might find yourself in a situation where you require the assistance that only a fair and just society has to offer. Or as spoken to Israel remembering their former yoke :
"Remember that you were a slave in the land of Egypt; therefore I am commanding you to do this."

A sermon on the joyful and the hardened church, the reality of death and the hope for resurrection. Featuring Lt. Gen. Jim Pillsbury promoting the spirit of acceptance and inclusion. And a look at this year's college freshmen through the lens of the Beloit Mindset List.
For my ministry I have two different uniforms: My Prussian robe is my Sunday best that connects me to the deep and rich roots of our tradition. One weekend per month I change after church to put on my uniform as a United States Army Reserve Chaplain. It may look like two separate ministries that are at odds every now and then. In reality though it is one ministry, endorsed by one body. The United Church of Christ connects me with my congregation and endorses me for military chaplaincy. Serving in two worlds comes with a unique set of challenges and benefits:
It is challenging for me: Last year I had to miss my wife's and our middle daughter's birthday. Besides the monthly drill, reservists also have annual training during the summer which lasts from two to three weeks. This year I missed our big family trip to Germany because of it. It is a big commitment that cuts substantially into family time.
It is challenging for the congregation: Some things can be scheduled well in advance like finding supply preachers to fill the pulpit while I am gone. But then there are pastoral needs when people need a visit and they know it is not going to happen. Or when someone dies and the memorial has to be conducted by another supply preacher.
It is beneficial for me: Serving in the military besides full-time church ministry keeps me on my toes. It makes me more efficient in my planning and I welcome the change of pace that comes with serving in different settings. It makes me a better pastor since serving both uniforms offers unique experiences that you cannot get anywhere else.
It is beneficial for the church: My congregation views its support of my military ministry as a service to our service members. They take pride in the fact that they allow me to be there for our Soldiers in need. The large veteran population in our church finds it easier to open up about the time when they served and oftentimes I see men in their 80s revisit their Korean war demons for the first time. When budget time comes the board members are appreciative of the fact that the Army provides me with continuing education and a comprehensive benefit package which equals added benefits for the church.
Serving both as a local church pastor and an Army Reserve Chaplain is something God calls me to do and by entering a covenant with me the church has agreed to make it their call as well. In return they get a well-balanced pastor.