Browsing articles in "FAITH"
Today is the first day of early voting in Texas. I will be honest I have only today checked the ballots to see who is running for what. You can find the ballots for your precinct here. Our democracy depends on citizens who inform themselves and make use of their right to vote. But who should I vote for? What kind of leaders do we need?
Here are a few candidates that I found:
1. The incumbent – I have a proven track record of doing what I always said I was going to do. You know what you are going to get when you keep me in office. So I ask you to keep me in office.
2. The entrepreneur – I have had great success in my own company. I am an achiever and now I set my mind to achieving things in the political arena. Please join my fight.
3. The activist – I am very passionate about my issue. I have always been passionate about it and I know you are, too. Let's move forward.
4. The anti-politician – I do not like politics. I do not like what politicians do. I want to get in there and tell them to stop.
You may recognize one or two or all of them. They also have powerful biblical precedents:
1. The incumbent – King Solomon had one major qualification for office. He was King David's son. (1 Kings 2) This is what got him the throne: family legacy, dynasty. Not competence, not vision spirit but tradition. And it worked. Under his leadership Israel has seen wealth and wisdom like never before and never after him again. A solid choice.
2. The entrepreneur – Abraham was a successful rancher with huge herds a livestock. A wealthy business man for his day and age. (Genesis 13) That is why he was a natural leader. As such he became a blessing not just for his own family but for people from every nation. He understood the art of the deal and how to use relationships in business and family.
3. The activist – Dooms day prophets like Amos may not win elections but they sure shape public opinion. When they dig in and get a microphone and a twitter handle they will use them to fight injustice loud and clear. (Amos 2) A great prophet is one who may not get a leadership role, just plenty of enemies. We need their clear voices as a moral compass.
4. The anti-politician – The prophet Samuel warned loud and clear against government overreach: taxation, military service, forced labor, over-regulation. (1 Samuel 8) Politicians tend a amass power and influence and anti-politicians are in important counter weight-counter to balance things out. We need them to rock the boat.
What kind of leaders do we need? Learn about your candidates and use your right to vote!
I am usually not good at watching sports. I don't usually like sitting on the couch watching others move while I'd much rather move myself. There are few notable exceptions though. I will always try to watch the soccer World Cup and the Olympic Games. So, as the Olympic winter games in Pyeongchang opened, there I was on the couch, sitting down. Seeing Korea come together under one flag was in inspirational moment. As a matter of fact, it is those inspirations that bring me to the couch for the world's super sports events. When international events call, they have a tendency to transcend national and personal identity. I love the stories how athletes grow up in all corners of the world and then come together for this one event with this one shared dream. From World Cup to World Cup, from Olympic Games to Olympic Games, it takes 4 long years of preparation.
For individual athletes preparation takes a lifetime. Most of them get inspired as little children and they keep practicing until they are old and fit enough to compete at the top of their sport. Are you on top your game? That's the question of sports. It should also be the question of your spiritual journey. At some point you may have seen or heard or experienced the spiritual equivalent of a world record. Someone told you something, you did or felt something that was just out of this world. But then what came from that moment? Did you put it to work? Did you learn to walk the talk? Did you change you heart? Did you change your ways? Did you learn to inspire others? Or are you still – figuratively speaking – sitting on the couch – while others run the race for you? The Olympic Games in Pyeongchang inspire me to no longer be an armchair Christian, but to be on fire like the Olympic Cauldron.
Both the Olympics and the Church call us to be part of something bigger than ourselves. They both call us to a lot of effort, life-long training. February 14th will be Ash Wednesday. At 6pm we will burn the palms of last year's Palm Sunday service. And there we will begin the intense 40 day training camp of Lent. The goal is not Olympic metal but more spiritual responsibility. All that passion that I have seen or heard or experienced, how can I put that to work in my life? How can you? Lent is not just about giving something up. Lent is about training the muscles of your soul. You have 40 days to grow stronger. In what spiritual discipline do you want to get better?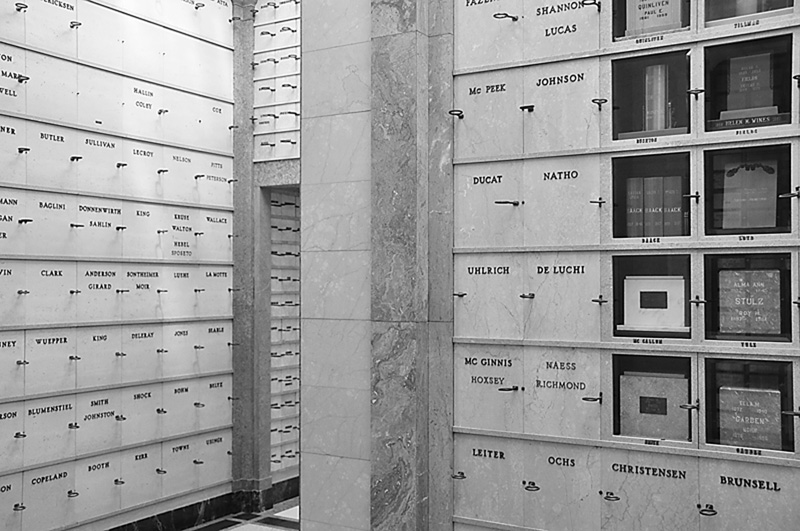 Most of us will eventually die. The only recorded exception to that was Enoch "because God took him." (Genesis 5:24). So let's assume for now that we are all going to die. It only makes sense to think about what you want to happen with your remains after death. As a pastor I get frequently asked if cremation is okay with God. Let me give you 4 considerations regarding cremation:
1. Will I have my body in the resurrection life?
I sure hope not. I hope with Paul that things will be different: "There are both heavenly bodies and earthly bodies, but the glory of the heavenly is one thing, and that of the earthly is another." (1 Corinthians 15:40) Our heavenly bodies will be different. They will not be plagued by disease, they won't die. Concepts like growing up or aging obviously do not apply in eternity. Yes, we will still be ourselves, but different.
2. If my remains are burnt won't I be burnt forever?
No. Even when a body rots under ground it will still be renewed hereafter – not physically or literally, but in a way that is whole: "he will wipe every tear from their eyes. Death will be no more; mourning and crying and pain will be no more, for the first things have passed away." (Revelation 21:4)
3. Are their any dangers in cremation?
Yes. As pastor I have seen too often that loving relatives have a hard time letting go of the deceased person. That is normal to an extent. But sometimes families will choose to take the urn home. Sometimes spouses will keep the ashes of their loved one on a shelf in the bedroom or the mantle over the fireplace. That can hinder closure and can delay the process of saying farewell.
4. What to do with the ashes after cremation?
Find a final resting place! I doesn't matter whether you want the urn in a grave or a columbarium. You can scatter the ashes on designated sites and return your loved one to the circle of life. The main point is finality. Keeping the urn at home is not a good option. Because when you grow older, your children will have to go through your things and have to decide what happens to grandpa's ashes. Don't punt that to the next generations. All too often urns end up in garages or storage sheds.
Since 2016 the majority (50.2%) of Americans have chosen cremation. The National Funeral Directors Association has the projected rate of cremation reaching 78.8 percent of deaths by 2035. I suggest to make sure it doesn't get in the way of the grieving process or puts undue burdens on following generations.
Big things are about to happen in the sky: The Super Blue Blood Moon Wednesday Is Something the US Hasn't Seen Since 1866. Early Wednesday morning (Jan. 31), a Blue Moon, a total lunar eclipse and a supermoon coincide to create a rare lunar event that hasn't been seen in North America in more than 150 years. (SPACE.com). Ever since people have gazed at the heavens they have found meaning there – the Sun as a God, the constellations as fortune-tellers. What happens in the sky affects us here on Earth big time. How is your sleep in a full-moon night?
As human beings we are part of the natural ecosystem and we suffer and prosper alongside the rest of creation. We adjust to nature's rhythm because it is our own. Halfway between the winter solstice in December and the spring equinox in March we ask a groundhog what the weather is going to be like. Since 1792 the Farmer's Almanac has had all kinds of other folklore and wisdom. Also the Almanac reveals an inconvenient truth: Punxsutawney Phil gets his predictions right only 39% of the time. And while everybody understands that the moon is not literally bleeding, let's not forget the fact that the upcoming Super Moon is not so super after all: the last supermoon and lunar eclipse combination happened on 27 September 2015 and the next one is just around the corner on 21 January 2019.
Maybe things in the sky aren't as big as they seem. Maybe our entanglement in natural processes is overrated. Prophets have warned about that for thousands of years:
"And when you look up to the heavens and see the sun, the moon, and the stars, all the host of heaven, do not be led astray and bow down to them and serve them, things that the Lord your God has allotted to all the peoples everywhere under heaven." (Deuteronomy 4:19)
There is something oddly comforting about being subject to cosmological powers. If our fate is in the stars we are not really in charge. Well, the God of Israel does not allow much room for that kind of thinking: Do not let the sun, the moon and the stars guide you! It is much more important to focus on what is going on down here on Earth among God's children. When people are hungry, feed them! When children need direction, educate them! Next Sunday at St. John's UCC you will have opportunities to be part of both: We will be kicking off our month-long food-drive as well as celebrate Scout Sunday. So don't let the stars tell you how to live but instead, support Boy Scouts so they can camp out under the stars! Don't let some cosmological fate determine people's destiny but bring food donations and turn people's lives around!
This week the church will be celebrating Epiphany. Epiphany is when the wise men from the East finally arrive to see the newborn king. No, they don't go to the stable in Bethlehem but a house without a city mentioned. The story tells us that they came "from the East". A lot of times in the Bible that refers to what is now the Baghdad area. It was a long and dangerous trip. For 1,000 kilometers they were just following a star not really knowing where they were going. It takes a lot of dedication to follow a star down to 300 meters below sea level and back up to almost 900 meters. Yes, Google Maps shows the wonderful details of the journey.
I imagine such a trip to be a spiritual struggle as well. It takes a leap of faith. The wise men jumped head over heels into a crazy adventure. Our modern-day equivalent could be jumping into a new job or relationship. Do you remember the excitement and the hesitation you felt at such pivotal moments in your life? What would that look like for your spirituality: If you were to open that old book, make prayer a habit, dedicate time and money to God's work? Would you embark on a 1,000 kilometer journey to find the Son of God? What struggles are you willing to take on? Once you follow the wise men into the unknown desert one thing you will find for sure: Yourself. May that be your greatest Epiphany!

Please don't ask for a blessed year 2018 until you're done ending 2017 well. In this last week of the year I want to remind you that moving on to the next year will only be good after you did an honest review of this past year. Lot's wife is a prime example of someone who is still haunted by the past. After the episode of Sodom and Gomorrah being destroyed she still cannot let go and turns back. The consequence is that she is stuck. She turns into a pillar of salt and can't move anymore at all.
It maybe true that when one door closes, God opens another. But you may not be ready to embrace that change. You first need to finish mourning the loss of the first opportunity. Any change, any transition, needs a proper ending. And judging them as "good" or "bad", as "negative" or "positive" is not the point. Change is change and transitions are transitions. When someone dies the process of preparing for and going through the funeral helps end things well. When a couple gets married the process of preparing for and going through the wedding helps end things well. Yes, a wedding is not just a new start but also an ending: your single life ends. It's really a shame that on the occasion of a divorce a lot of people just go through legal battles and miss the opportunity to end things well by going through a blessing ceremony for this part of their lives.
Here is how to end things well: When Israel left the slave house of Egypt, they did not directly proceed to the promised land where milk and honey flow. But God had them roam the desert for two generations. When Jesus died on the cross he did not directly come back to life but was buried and stayed there for three days. There is a pause between the old and the new. And that pause is not just being antsy about what is to come, it is about the reflection of the past: The time in Egypt was an overall horror story for God's people but in the desert they learned to remember and appreciate that there was more food than they have now. When Jesus was in his grave, the disciples learned to be the church without following Jesus like a guru.
Again, the point is to pause and not just write off experiences as "good" or "bad", as "negative" or "positive". If you lost a loved one in 2017 don't let that be your only memory for this year. If your house got flooded, find another memory as well. If your 2017 is all great because the Astros won the World Series, find something that didn't go perfect this year. Be grateful for what went well and mourn what didn't. Only after you have taken your heart through an honest review of 2017 will God be able to reach it with a blessed year 2018.

If you are interested in a clash of ideologies, this is not written for you. If you think America is in trouble because fewer people say Merry Christmas, this is not written for you. "Happy Holidays" and "Merry Christmas" are not alternatives. It's not one or the other. Just in the month of December there are XX holidays. So your safest bet it to use "Happy Holidays" most of this month.
With Advent being so late this year, Islam got a head-start in 2017 with Mawlid an Nabi, the birthday of the Prophet Muhammad on December 1. For Christians the season of Advent covers the four Sundays leading up to Christmas, December 3-24. December 6 is Saint Nicholas Day, the holiday to commemorate one of the cultural roots of Santa Claus. Catholics put an emphasis on the Immaculate Conception of Mary on December 8. Last Sunday you may have seen a parade of horses and many worshipers heading through town. Those were processions held in honor of Our Lady of Guadalupe, a December 12 holiday commemorating an apparition of Mary in Mexico. Our Jewish brothers and sisters celebrate the eight nights of Hanukkah December 13-20 this year. A miracle made the oil last to light all eight candles on the candelabra. Remember how Mary and Joseph couldn't find a place in the inn? The week before Christmas is a week of Posadas Navidenas – their perilous journey reenacted by the Hispanic community. The winter solstice on December 21 is a turning point in the sky and probably one of the objective reasons why so many holidays pile up this time of year.
So far "happy holidays" would have been my seasonal greeting of choice. Now, December 24 changes that. Christmas Eve begins what the church calls Christmastide. The song calls it the 12 days of Christmas which end on Epiphany, January 6. Jesus's birth, the incarnation of the Word of God, the divine becoming human, is a turning point that starts a whole new season. Advent was preparation, now Christmas means: Christ is born! That's when I say: Merry Christmas!
But the holiday season continues. December 26 is a day that is remarkable for two deaths: the Prophet Zarathushtra for the Zoroastrian faith and Stephen, the first martyr of the Christian Church. And the wheel keeps turning until the babe in the manger gets martyred himself. When I say Merry Christmas I mean it. When I say happy holidays I mean it.

Earlier this year I went cold turkey and gave up on caffeine. Seven weeks without coffee, the entire Lent season from Ash Wednesday to Easter Sunday. The start was rocky and painful, eventually I adjusted. But guess what: A few months later I was totally back on with my coffee habit. It started out slowly. At first I did not drink two pots of drip coffee anymore but just a few shots of espresso twice a day. Then came multiple situations where there wasn't any espresso, so I went back to drip coffee as well. By now I needed my regular fixes again.
This ended last Sunday. I reminded myself that Advent, just like Lent traditionally is a season of fasting. The two major Christ holidays – Easter and Christmas – each have their own preparatory fast season leading up to them. That's why we have all these goodies in December. The four weeks leading up to Christmas used to be as strict a fast as the seven weeks leading up to Easter. People weren't allowed to eat except one tiny meal of bread after dark. And they made sure to make it count. That's where ginger bread originated.
Pretty soon the originally scarce nutritional boost of the fast turned into a seasonal treat. The bread got sweeter over timer. It got covered in chocolate. It got accompanied by all other kinds of baked goods and voila the indulgence escalated just like my coffee habit. From an innocent shot of espresso to thousands of sugary and buttery calories the original fast is but a distant memory.
To make a long history short: I am giving up caffeine for Advent this year. And I invite you to find something that you can do differently this time of year. Any habit change is good. It doesn't matter whether you give up something or add something to your routine. Any intentional change helps to focus on the coming of Christ regardless of time of the year. Don't get me wrong: I will not pass on any goodies, I just won't have coffee with them.
As a pastor I get to visit all kinds of groups and learn what they do. The other day I went to a group who call themselves "mature adults" – dozens of people who get together for an afternoon of games. That afternoon two ladies introduced me to Farkle. All the other tables were playing different versions of dominoes. One of the dominoes tables raised a good question:
Does God help you with dominoes?
I had to leave and I did not want to rush the answer. That is why I punted to the time of this writing. So the very short answer is YES!
God helps you with dominoes: Look at you! God called you out of the house this afternoon. God said get out and don't worry about dusting or dishes. God wants you to be connected this afternoon and have a good time with people you enjoy being around. God uses dominoes to help you not be home alone. God uses dominoes to help you bring joy to others.
Why do we celebrate Veterans Day on November 11?
Last week I posed this question to a group of community leaders. They did pretty well. They remembered that Veterans Day was initially called Armistice Day. Then it got a little more shaky: Was it to commemorate the ending of World War I or II? A slight majority got it right and settled for World War I.
– A great way to commemorate Veterans Day is to promote peace!
Why did the 1918 Armistice take effect on November 11?
Negotiating and drafting the Armistice took well over a month. So what made them decide to let it take effect on 11/11? This day is dedicated to Saint Martin, the patron saint of soldiers. Saint Martin was famous for using his sword for charity. Martin was a soldier in the army of the Roman Empire and he was stationed in Gaul (modern-day France). One day he was approaching the gates of the city of Amiens, where he met a scantily clad beggar. He impulsively cut his military cloak in half to share with the man.
– A great way to commemorate Veterans Day is to promote charity!
Why should the church care about November 11?
The remainder of Martin's cloak eventually turned into a relic venerated by the Catholic Church. The priest who cared for the cloak in its reliquary was called a cappellanu, and ultimately all priests who served the military were called cappellani. The French translation is chapelains, from which the English word chaplain is derived. Nowadays a chaplain is an individual who is ordained or endorsed by a faith group to provide chaplaincy care in diverse settings including, but not limited to, hospitals, corrections, long-term care, sports teams, palliative care, military, hospices, workplaces, mental health and universities.
– A great way to commemorate Veterans Day is to promote spirituality!
Support our veterans!
Remember Saint Martin!
Promote peace!
Promote charity!
Promote spirituality!