Browsing articles in "BLOGGING"
For almost two years I have used Posterous to host my weekly sermon podcasts. After many ups and downs I have decided it is finally time to throw in the towel and make the move:
Good bye Posterous! Hello Youtube!
Over time I will convert as many podcasts as I can into Youtube videos. Also I will leave this posterous archive up.
Please make sure to subscribe to my new channel http://www.youtube.com/user/danielhaasorg
If you have been following on danielhaas.org or provocommunityucc.org you will continue to receive your weekly sermon link.
I am sorry this blog could not be reached for most of the day. My ISP updated their servers so now everything is running with top of the line specs ;-)
Also the church blog will be moving soon. Our current ISP won't upgrade so we are leaving for the free non-profit hosting with DreamHost.
And last but not least: We bought a house in Provo. So are are moving physically as well: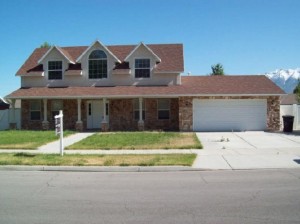 A few weeks after I came from Germany to Utah colleagues in ministry at one of our monthly meetings kept referring to "The Gospel According to Dr. Seuss" and I had no clue what they were talking about. I was even too embarrassed to ask.
Asaad al-Saleh is an Assistant Professor of Arabic and Comparative Literature working for the Department of Languages and Literature and the Middle East Center at the University of Utah and he also experienced his Dr. Seuss moment, actually only a couple of miles away from where I had mine:
"Everything was going fine until one of my students told me that she was going to write about Dr. Seuss. I asked her who Dr. Seuss was, and the student, as well as the rest of the class, thought I was joking. But I was serious! Neither during my childhood nor during my first year had I heard about what I later realized to be the most famous author for children. When I look back now at that incident I realize that both my students and I had a mutual cultural shock; they could not believe that I did not know Dr. Seuss. Hardly could they believe that the only person who did not know anything about a certain cultural topic (or icon) was the teacher. One can imagine how hard it was to be that teacher!
I call it Dr. Seuss's incident, and every time I reflect on this incident I realize that it was one of the turning points in my teaching career. Dr. Seuss"s incident showed me that a teacher can be reduced to a humble learner by the same people he teaches. Dr. Seuss"s incident exposed the huge gaps between students and their teachers who are from a different culture. These gaps cannot be measured or filled in a methodical or organized way as long as we keep silent about them. Dr. Seuss"s incident gave me the insight that I was new to my students" culture, and they were obviously new to mine. Their knowledge of my culture was mere stereotypes and images of 'otherness.'"
In his paper "Composition Teachers from Different Cultures: Where is Pedagogy?" Al-Saleh also reflects on his name:
"Coming from diverse foreign language backgrounds, international composition teachers like myself often find themselves unintentionally given names that fit the English spelling and pronunciation, compromising their original names either partially, if they come from European languages, or completely, if they come from Eastern languages, such as my native Arabic. More often than not, I personally feel that I am "bell hooked" as I am called by a name that does not sound like my real one."
I have never looked at it this way but I also changed my name, when moving to America. All of a sudden the A in my first name sounded differently. I am no longer called by the name I grew up with, I was baptized with. It obviously has not had a huge impact on me so far but it is worth noticing, now that I am aware of it.
How has immigration shaped America?
Are we a melting pot or a salad bowl?
I use Evernote, Everywhere
Android Phone
Android Tablet
Windows
I use Evernote for…
My sermon-making happens in daily chunks from Tuesday through Friday. First thing Tuesday morning on my office computer I copy next Sunday's lectionary texts into a fresh note. Before Evernote I used to print them on paper. Now I don't have to carry that and the otherwise necessary pen anymore. Evernote and my sermon in progress follow me digitally everywhere I go.
Meeting with many different people for joyous occasions or in outright crisis situations throughout the week certainly has an impact on that Sunday's sermon. Some of those impressions I add to my growing sermon while on-the-go via phone. My favorite "desk for sermon writing" is definitely an exercise bike at the gym. That's where my creative energy flows best. Evernote on my Android tablet allows me to write, copy, edit, create, short: let the spirit work that sermon. That happens every other day alternating with more detail-oriented phases at the office computer expanding the very same note that started on Tuesday morning with just a few verses of Bible text. The final product for church on Sunday morning is basically an elaborate list of bulletin points that I use to guide me through the service, with tablet in hand.

Evernote for everything else
Besides using Evernote as my everyday preaching companion it serves me as a personal notebook in many ways: ideas for blog-posts, random brainstorm results, recipe collection for homebrewing and many other things that before Evernote would have ended up on tiny pieces of paper that constantly got lost.
witter recently added the option of withholding content in specific countries, while keeping that content available for the rest of the world. There has been a lot of outrage about what is allegedly censorship.
Now please give the folks at Twitter a break, in reality there is going to be less censorship:
"Until now, the only way we could take account of those countries' limits was to remove content globally." Now deletes will be limited to countries that "for historical or cultural reasons, restrict certain types of content, such as France or Germany, which ban pro-Nazi content."
Now what's wrong with that?
Enjoy this gem of British humor which has become a New Year's Eve tradition for Germans to ring in the new year:

Here are the top two most viewed articles for each of the three categories in which I blog here:
LIVING
1. Dumb Place
2. Benjamin Maximilian Haas
People are always looking for useful tools on the web. Such a dumb idea as a dumb place seems not to be that dumb after all. No other post comes even close when it comes to pageviews. People like you spend an average of 11 minutes and 10 seconds on my dumb place. Thank you!
Ben's high ranking in the Living category shouldn't be a surprise. When it comes to news in my life in 2011 Ben is certainly the most important one.
READING
1. Tag: Hosea
2. Go directly to jail
Hosea acted out the craziest prophetic parables. Maybe that is why all posts tagged Hosea are this year's top reads. My second most popular read raises a tough question: "Would you go to jail for Christ?" Any comments? Over all Bible searchers seem to be interested in catchy stories and challenging thoughts.
PREACHING
1. Evolution – A Topical Summer Sermon Podcast
2. Hell – A Topical Summer Sermon Podcast
Hot-button issues make for red-hot sermon titles. Tackling evolution and raising hell works – from a preacher's perspective that is. Typically the preaching in our church tradition follows the Revised Common Lectionary. It has three years worth of suggested sermon scriptures and ensures that the church is exposed to a broad variety of Biblical texts, not just the pastor's favorites. In July, August and September Provo Community UCC went topical on their pulpit. The worship planning committee polled the congregation for weeks and came up with the most wanted topics – two of which yielded my most popular sermons. Maybe democratic preaching is a nice addition to our repertoire?
Today I logged my first geocache! The day before yesterday was my first try to locate the one that is closest to our house. I was inspired by hananja who is trying to send me a Gecoin from Switzerland.
c:geo is a magnificent app and the gps in my VIZIO Tablet
delivers an astonishingly accurate position.
I took the girls. One of the logs for the cache even stated: "Fun and easy one to do with the kids". Well guess what: I was sure we stood in-front of the right tree yet could not find the cache. All of a sudden "easy" reads like "stupid if you don't find it right away". The hint "arkg gb gur fghzc haqre fbzr onex" did not help much. Frustrated and back at home I logged onto geocaching.com to see whether I can find more details that c:geo had not revealed. YES: There is is a decrypt button next to the hint! It means: "next to the stump under some bark" Gee, thanks, that is exactly what I would have needed down by the river and guess what the app could have told me that, too. Today I found it in no time. Stupid Newbie. Anyway: I am hooked!
I used to like copypastcharacter for having my Umlauts handy. They have expanded their selection now that it is hard to find those few characters I need. So here is my minimalistic set:

Your browser does not support iframes.

Frühstücksbrötchen are a must have item for a German breakfast table. Out here in Utah they are not readily available. That is why over time I have developed my own recipes and procedures:
Dough for 10 crispy rolls
mix and knead
2 cups of all-purpose flour (or whole grain or rye)
2 cups of bread flour
1½ cups of water
1 tbsp of yeast
2 tsp of salt
let rise for 45 minutes
form rolls
place on sprayed cookie sheet
let rise for a half hour
(add toppings like poppy seed, multi-grain or sesame)
bake at 425F until light brown
Dough for 10 sweet rolls
mix and knead
4 cups of all-purpose flour
1¼ cups of milk
¼ cup of oil
¼ cup of sugar
1 tbsp of yeast
1 tsp of salt
let rise for 45 minutes
form rolls (sometimes we add chocolate morsels at this point ;-)
place on sprayed cookie sheet
let rise for a half hour
bake at 350 F until light brown
Breakfast
In order to have freshly-baked rolls for breakfast use a bread machine to make the dough while you are asleep ;-)
add the liquids and the salt to the bottom of the container
cover with the flour
make a well in the center for the yeast
cover the yeast with some of the flour (and sugar if applicable)
set the bread machine's dough program to have it ready when you get up in the morning
form rolls
let rise while oven preheats
Weckmännchen
For Saint Martin's Day I take the sweet roll recipe and shape little people
Pizza dough
mix and knead
4 cups of all-purpose flour
1¼ cups of water
¼ cup of olive oil
1 tbsp of yeast
2 tsp of salt
let rise for 45 minutes