Browsing articles in "BLOGGING"
Houston is well-known for its multicultural culinary options. It may come as no surprise to you but there are several good places offering German cuisine:

Charivari Restaurant is German style fine-dining. This upscale place offers fantastic cooking classes and seasonal events in a welcoming atmosphere. 2521 Bagby Street, Houston, TX 77006

Rudi Lechner's is home-style cooking. On Wednesday nights they offer a German sampler buffet from 6:00pm until 9:00pm for just $16.95 per person. 2503 S. Gessner Rd, Houston, TX 77063

King's Biergarten & Restaurant is your stereotypical Oktoberfest party place. They offer decent sausages and sauerkraut alongside a good variety of beers. 1329 E Broadway St, Pearland, Texas 77581
All three are good at what they do. At King's you will not find fine dining and at Charivari you will not find Polka music. They all come in their own category. Guten Appetit!
Dear children,
the time has come. You got Chromebooks for Christmas. I got my first computer in third grade. I did not have internet then. Your world is different now and that is why we have been talking about media competency, the chances and risks of all types of media for years. Let me recap the rules really quick:

Now you have access to most of the internet. There is a lot of wonderful stuff out there and here is a short list to get you started:
reference
Wikipedia – a lexicon that explains pretty much everything
Thefreedictionary – how to spell stuff
office
Word Online – here you can write like on mama's or daddy's computer
Outlook Email – friends and family all over the world are excited to read from you
reading
Hoopla Digital – free audio and e-books from our local library
LCISD – your school district has all your educational links
listening
Moth Radio Hour – the funny stories you love on the radio
Ask me another – your favorite quiz show on the radio
The first official trailer for the new Star Trek series is out. I skipped Enterprise. So Discovery will be my first Star Trek experience on TV since Voyager. Here are a few observations:
1. They lead with a female Captain.
That is a genius move considering how well it worked with Voyager. Since Discover is set 10 years before Kirk, it is good to have a female lead before the macho takes over.
2. The Klingons look different again.
Klingons have seen several reboots in their appearance. But Trekkies raise all the right questions when it comes to the canon of the original timeline. On reddit they discuss theories of ancient Klingons, of the augment virus, or just a simple redo. Ultimately we will all get over the fact that the Klingons got a new look once again.
3. The uniforms are anachronistic.
Whenever you mess with the original timeline inevitably nerds like me will find the technology not representing the right time period. MegaBearsFan points out another important flaw: "In the Original Series, each ship, starbase, or installation had its own unique mission badges, similar to contemporary NASA missions. This was a detail that even Star Trek: Enterprise got right! But the Abrams reboot, and now the new Discovery series have broken with this detail, making the uniforms anachronistic within established series' canon."
4. Sign me up, CBS.
Of course, I will subscribe to CBS All Access just so I get to watch the latest in Star Trek. If you are that passionate about details you don't want to miss a minute of it, right? Unfortunately there is still no firm star date. All CBS says is "coming this fall."

While Houston was enjoying 80°F last week, I landed in Germany, to a freezing 32°F. A couple of days later I woke up to snow on my parents' balcony. On my week-long trip I had the chance to celebrate two family birthdays and reconnect with old friends. I'll be honest: It wasn't exactly a vacation because I went from one event straight into the next and that usually after very short nights. But it was all worth it, because it allowed me to make and maintain connections that matter in my life.
Many Texas families trace their pedigree back to one German root or another. Most of them not as recent as mine but still: There is a vibrant and relevant connection. And since 2017 marks the 500th anniversary of the Protestant Reformation, I encourage you to give Germany a chance. Our friends at St. Paul's Lutheran Church in Columbus are hosting a tour to Germany and Switzerland, July 10-20, 2017. The tour is going to hit all the important sites of Reformation history as well as some of Germany's greatest tourist attractions. They have a few seats left. Please pick up your brochure at our church office.
If you cannot see yourself making this transatlantic trip this summer, maybe you'd enjoy that we are bringing Germany to Rosenberg. The German Institute for the Southwest is now registering for German classes for all ages at St. Johns' United Church of Christ in Rosenberg. We will have a 10 Week Spring Course for Adults from March 18 to May 27, 2017 and a 10 Week Spring Camp for Children and Teenagers from March 11 to May 27, 2017. Classes are held on Saturdays from 9:00 a.m. – 12:00 p.m. except for March 15 (Easter Saturday). For all the details and registration please visit the Institute's website.
Finally there is another way we stay in touch with our German roots: Friends of St. John's wanted to have their high school daughter experience a semester at a German high school. On the other side I had a fellow minister in Germany ask on behalf of a colleague's daughter if she could find a guest family over here for a year of high school. This summer it is going to happen: the families have made their arrangements, paper work is in the process and soon we will have established another beautiful transatlantic connection. This is your church at work: mindful of its roots connecting into the future.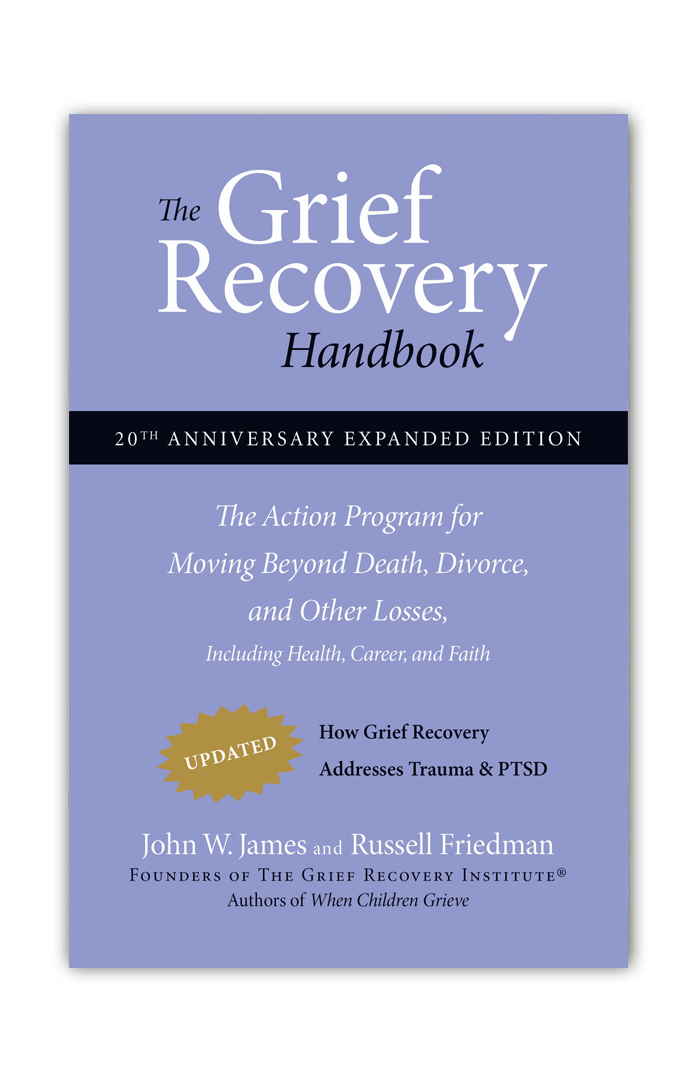 Now that the New Year is in, it is important to let go of 2016. Holding on to old pains is not a healthy thing as Lot's wife powerfully demonstrated when she turned around to take a last glance at Soddom and turned into a pillar of salt. Forward! One good way for moving on is to explore your present feelings. I just finished reading the Grief Recovery Handbook by John W. James and Russell Friedman. They hold the copyright to what they call "The Grief Recovery Completion Letter". Basically they suggest to pick an important person – dead or alive – with whom you have unresolved issues. You write that letter for yourself and do not send it to the person it is directed to. Instead James and Friedman suggest you read it to somebody you trust and who can keep it confidential. They suggest to get three categories off your chest: words of apology, words of forgiveness, and other significant emotional statements. Maybe it would not hurt to treat the year 2016 as a recipient of such a completion letter. So the rest of this article will provide space for you to fill in the blanks:
Dear 2016,
2016, I apologize for …
…
2016, I apologize for …
…
2016, I apologize for …
…
2016, I forgive you for …
…
2016, I forgive you for …
…
2016, I forgive you for …
…
2016, I want you to know … (significant emotional statement)
…
2016, I want you to know … (significant emotional statement)
…
2016, I want you to know … (significant emotional statement)
…
I have to go now, 2016, and I have to let go of what you brought. Good-bye, 2016.
I burned my right thumb pretty bad preparing our Christmas dinner. I poured water in a hot frying pan only to have the steam peel my skin off. Not that my mother told me a thousand times that the stove was hot. Growing up I knew better and touched it and got burnt, and touched it and got burnt, and touched it and got burnt anyway. There is a simple truth: When you touch a hot stove you get burnt. Problem is the world is not that simple anymore.
Oxford dictionaries named "post-truth" Word of the Year 2016. The choice speaks to a crisis of mutual understanding of the world. There used to be a shared acceptance of truth. That meant that an overwhelming majority of people agreed on what used to be called "facts". The truth has not changed. Overwhelming majorities may have shifted but they are still there. What has changed is that every opinion is now valued as much as the next one. That means that in the USA with our over 300 million people we have over 300 million truths. Everybody is free to make their own meaning regardless of the underlying hard facts of reality. What matters is what you think, not what is, or so we tell ourselves.
Obama founded ISIS. George Bush was behind 9/11. Welcome to post-truth politics https://t.co/QYrx76krF0

— The Economist (@TheEconomist) November 1, 2016
Since the world is growing ever more complex and complicated, the majority of people seems to throw the hands in the air and give up on facts altogether. People share on social media what feels right, or looks pleasant to them. With the power of Google, Snopes, and the like, fact-checking is so easy but why bother? That's nothing new by the way. When Pontius Pilate sentenced Jesus to death he could only ask, "What is truth?" (John 18:38). Everybody told him Jesus needed to be killed, yet he couldn't find a crime. A few chapters earlier Jesus states: "I am the way, and the truth, and the life." (John 14:6). Now that would be easy. What if the truth were just walking around for everybody to see, as a person of flesh and blood? While Christ is the truth we do have the problem that he ascended to heaven and we cannot see the truth born in flesh walk among us.
The challenge comes from Christ who is the truth. There is objective truth. When you touch a hot stove you get burnt. Not caring about facts does not make the blisters go away. But probably 2016 was the year of emotional backlash. We have been governed by reason for a long time. Eventually the pendulum will swing back to the golden median where facts are facts, and opinions are opinions, and feelings are feelings. In the meantime: May God grant me the serenity to accept people within the context of their own realities, the courage to stand for the truth where I can, and the wisdom to strike the right balance.
I like both the Houston Texans and the Google Calendar. Here is how I bring them together:
First: Grab the URL of your team's 2016 schedule. The Houston Texans offer theirs for download here.
Second: Follow these simple instructions to import the whole thing into your Google Calendar:


As a person who wasn't raised speaking English I find great pleasure in digging deeply into linguistic details. This election cycle one word comes to mind:
DIVISIVE
Isn't it amazing how the question of how to pronounce it can actually be a textbook case for its application? As usual, there is no clear-cut answer as Patricia T. O'Conner and Stewart Kellerman show so eloquently.

Hem and Haw found their cheese in a prayer that they said every day, in the same fashion, in the same posture. Eventually they did no longer find what they were looking for in that ritual. I don't think the Lord's Prayer is like Cheese Station C that ran out of cheese. I think the Lord's Prayer is like the maze that contains many different Cheese Stations. If it does not nourish you right now it is time for you to change. It is time to get your running shoes on and go deeper into the words and that may bring them back to life.
I first started my blog in 2004. It was messy in the beginning. 2005 through 2013 were the happiest days of my blogging life. During that period Google provided the Google Reader. With that tool I could easily manage my blog subscriptions and follow whom and what I wanted to read. Since 2013 I have practically abandoned traditional blogging. I have pretty much transitioned to using WordPress as a Content Management System. Blogs have made a comeback for me recently with new alternatives to the Google Reader.

A good Blogger is a good Blog reader. Before you write you should read – a lot. Thanks to feedly there is again a convenient tool to manage your subscriptions. Now I am free to subscribe to things and persons that matter to me. Don't get me wrong I appreciate what friends, colleagues and acquaintances share on Facebook or twitter but in my feedly I am in the driver seat and make my own decision on what I want to read.
Now how do you find stuff that interests you? – I am a theologian so I am looking for theological blogs.
Start with what you already read and know:
My church – New Sacred – A United Church of Christ blog
My school – The Houston Graduate School of Theology Blog
A trusted major online publication – The Religion Section of the Huffington Post
Second, find best-of-lists or directories that showcase expertise in your field. An initial search gave me:
Feedspot's Top 100 Christian Blogs
and
blogrank's Top 50 Religion blogs
Third, add blogs of people you know and want to follow like this one.