Browsing articles in "BLOG"

There used to be a strict rule at our house in the mornings: "Don't talk about anything important before I had my first cup of coffee." I would misunderstand you. I would not be able to pay attention. Short: I would not be at my best. So it was safest for myself and everybody else to avoid human interaction before the beast was tamed by caffeine. So whenever this rule was broken that could result in a rough start for everybody involved. Coffee ruled my life.
Matthew 6:21 reminds me, "for where your treasure is, there your heart will be also." That is a hard cup to swallow. Because it means that in effect I have made coffee the king over my morning if not over the whole day. Because in the afternoon I would need another dose. I treasured coffee to a level that I said I could not make it through the day without it. But coffee and I, we are not unique: Just today I had a lunch conversation where several people outed themselves as tea addicts. They could not even fathom giving up their ice tea that comes with every meal. I have known soda fanatics and from anecdotal evidence I think Diet Coke die-hards are the most fanatic.
So last Saturday something strange happened: I woke up early to go exercise. Now, that is not strange, that is normal for me. But what struck me was what I did not do: After the workout I did not rush to get myself a coffee. Instead I let the day go on – without the tiniest dose of caffeine. Maybe coffee does not rule my life? Maybe I can do it without the rush? Then came Sunday morning with a splitting headache and a fatigue that would last all day. Withdrawal was real and carried into Monday with general grogginess and muscle stiffness.
Today is Tuesday, day three without any caffeine, and I am okay. I am reasonably awake and attentive. It still feels somewhat funny but I am managing. In case you were wondering why I invite you so deeply into my intimate habits: That is what Lent is all about. Lent is an opportunity to give yourself a reality check of where your priorities are, what you can do without. "What are you giving up for Lent?" is not a cute question on the side. It has to puncture your very heart. It must reveal where your treasure truly is. Maybe the better way to pose the question is:
What is one thing I cannot live without?
What is one thing I wish I did not do?
Even though I started before Ash Wednesday I intend to stay away from caffeine all the way through Easter.
Can you imagine Jesus stood up on Easter morning from the grave without a single cup of coffee?
Time to brush up on your Latin and your French: Our February BTA will be on the weekend of Carnival that leads up to Mardi Gras. Carnival is derived from the Latin "carne vale" which means "good-bye, meat." Mardi Gras is French for Fat Tuesday, the last day of opulent feasting before the fasting of Lent. While the dates may be Christian in heritage, the concept of fasting is meaningful independent of its particular incarnation in a religious tradition. Here is my challenge for you this month: Pick a thing that you think you cannot do without. Then do without it for a certain amount of time. There are opportunities for personal growth in the practice of restraint.

While Houston was enjoying 80°F last week, I landed in Germany, to a freezing 32°F. A couple of days later I woke up to snow on my parents' balcony. On my week-long trip I had the chance to celebrate two family birthdays and reconnect with old friends. I'll be honest: It wasn't exactly a vacation because I went from one event straight into the next and that usually after very short nights. But it was all worth it, because it allowed me to make and maintain connections that matter in my life.
Many Texas families trace their pedigree back to one German root or another. Most of them not as recent as mine but still: There is a vibrant and relevant connection. And since 2017 marks the 500th anniversary of the Protestant Reformation, I encourage you to give Germany a chance. Our friends at St. Paul's Lutheran Church in Columbus are hosting a tour to Germany and Switzerland, July 10-20, 2017. The tour is going to hit all the important sites of Reformation history as well as some of Germany's greatest tourist attractions. They have a few seats left. Please pick up your brochure at our church office.
If you cannot see yourself making this transatlantic trip this summer, maybe you'd enjoy that we are bringing Germany to Rosenberg. The German Institute for the Southwest is now registering for German classes for all ages at St. Johns' United Church of Christ in Rosenberg. We will have a 10 Week Spring Course for Adults from March 18 to May 27, 2017 and a 10 Week Spring Camp for Children and Teenagers from March 11 to May 27, 2017. Classes are held on Saturdays from 9:00 a.m. – 12:00 p.m. except for March 15 (Easter Saturday). For all the details and registration please visit the Institute's website.
Finally there is another way we stay in touch with our German roots: Friends of St. John's wanted to have their high school daughter experience a semester at a German high school. On the other side I had a fellow minister in Germany ask on behalf of a colleague's daughter if she could find a guest family over here for a year of high school. This summer it is going to happen: the families have made their arrangements, paper work is in the process and soon we will have established another beautiful transatlantic connection. This is your church at work: mindful of its roots connecting into the future.
As a pastor in the United Church of Christ I firmly stand with our Catholic, Lutheran, Methodist, Disciples, and other ecumenical partners and signed with more than 2,000 religious leaders a letter supporting refugee resettlement. It reads in part: "Together, representing our various faiths, we decry derogatory language that has been used about Middle Eastern refugees and our Muslim friends and neighbors. Inflammatory rhetoric has no place in our response to this humanitarian crisis."
How we invoke our faith in response to the refugee crisis says a lot about how we see God. In their book "America's Four Gods" Froese & Bader make the basic assumption that there are four different ways we approach the sacred. I invite you to explore your own heart in light of these four perspectives with regard to the refugee question:
"I give you a new commandment, that you love one another. Just as I have loved you, you also should love one another." (John 13:34)
This represents what Froese & Bader would call the "Benevolent God". God wants us to help our neighbor, to welcome the stranger, to be nice and kind to one another. This implies respect and openness regardless of national origin, faith background, or any other division that the human mind might conjure up.
"Then I will draw near to you for judgment; I will be swift to bear witness against the sorcerers, against the adulterers, against those who swear falsely, against those who oppress the hired workers in their wages, the widow and the orphan, against those who thrust aside the alien, and do not fear me, says the Lord of hosts." (Malachi 3:5)
This represents what Froese & Bader call the "Critical God". We have to take care of the least fortunate or else…! There is a divine consequence that will come upon us on the Day of Lord if we do not live in accordance with God's will. So you better take care of refugees or God will be mad at you.
"On that day they read from the book of Moses in the hearing of the people; and in it was found written that no Ammonite or Moabite should ever enter the assembly of God, because they did not meet the Israelites with bread and water, but hired Balaam against them to curse them." (Nehemiah 13:1-2)
This represents what Froese & Bader call the "Authoritative God". Those people from foreign lands and of foreign faiths are dangerous. Remember how they attacked us in the past? It can surely not be safe to have them come here now. We have to be vigilant and protect our own. God does not want us to house people that have a bad track record.
"What are human beings that you are mindful of them, mortals that you care for them?" (Psalm 8:4)
This represents what Froese & Bader call the "Distant God". So, there are few hundred people stuck at American airports right now. What's the big deal? Tens of thousands die every year from starvation. Thousands more die in wars around the world. If God really wanted to change that, God probably could. Certainly those problems are way too big for me little minion to solve. There is nothing I can do about it and God doesn't seem to care much either.
Of course, these are caricatures that do not exist in the pure form that I made up here. But they give you an idea that words represent ideas. And it is clear that our response to the refugee crisis is also a response to God's call. Maybe you want to take "The God Test" and find out what you say about God and how that shapes your response to the refugee crisis.
From Benjamin Franklin's autobiography: "We had for our chaplain a zealous Presbyterian minister, Mr. Beatty, who complained to me that the men did not generally attend his prayers and exhortations. When they enlisted, they were promised, besides pay and provisions, a gill of rum a day, which was punctually serv'd out to them, half in the morning, and the other half in the evening; and I observed they were as punctual in attending to receive it; upon which I said to Mr. Beatty, 'It is, perhaps, below the dignity of your profession to act as steward of the rum, but if you were to deal it out and only just after prayers, you would have them all about you.' He liked the tho't, undertook the office, and, with the help of a few hands to measure out the liquor, executed it to satisfaction, and never were prayers more generally and more punctually attended; so that I thought this method preferable to the punishment inflicted by some military laws for non-attendance on divine service."
From Tapestry of Faith by the Unitarian Universalist Association:
Once upon a time, there was a small village on the edge of a river. Life in the village was busy. There were people growing food and people teaching the children to make blankets and people making meals.
One day a villager took a break from harvesting food and noticed a baby floating down the river toward the village. She couldn't believe her eyes! She heard crying in the distance and looked downstream to see that two babies had already floated by the village. She looked around at the other villagers working nearby. "Does anyone else see that baby?" she asked.
One villager heard the woman, but continued working. "Yes!" yelled a man who had been making soup.
"Oh, this is terrible!" A woman who had been building a campfire shouted, "Look, there are even more upstream!" Indeed, there were three more babies coming around the bend.
"How long have these babies been floating by?" asked another villager. No one knew for sure, but some people thought they might have seen something in the river earlier. They were busy at the time and did not have time to investigate.
They quickly organized themselves to rescue the babies. Watchtowers were built on both sides of the shore and swimmers were coordinated to maintain shifts of rescue teams that maintained 24-hour surveillance of the river. Ziplines with baskets attached were stretched across the river to get even more babies to safety quickly.
The number of babies floating down the river only seemed to increase. The villagers built orphanages and they taught even more children to make blankets and they increased the amount of food they grew to keep the babies housed, warm and fed. Life in the village carried on.
Then one day at a meeting of the Village Council, a villager asked, "But where are all these babies coming from?"
"No one knows," said another villager. "But I say we organize a team to go upstream and find how who's throwing these babies in the river."
Not everyone was in agreement. "But we need people to help us pull the babies out of the river," said one villager. "That's right!" said another villager. "And who will be here to cook for them and look after them if a bunch of people go upstream?"
The Council chose to let the village decide. If you were a villager, what would your vote be? Do you send a team upstream?
As a pastor I usually only get to attend church when I am on vacation. But last Sunday I was lucky because Pinecrest Presbyterian Church in Houston hosted a Martin Luther King Jr. Day Service. There is no better way to commemorate this anniversary than worshiping in a black church. But I must admit that I became uncomfortable on two occasions:
First, when the service starts the sanctuary is about half full. About thirty minutes into this two hour service, it is packed. Part of the crowd that comes late is a huge white man: tall and strong, a true Viking type. In most situations I would not notice him much but he stands out because he comes late, he comes all by himself, and he just does not fit in. I find myself conducting racial profiling. I keep watching him for a few minutes. Is he going to be like the crazy person who killed the worshipers at Mother Emmanuel AME church in Charleston? Am I the only one thinking and feeling this way? And what would it feel like to worship with this fear every Sunday?
Second, as the service continues and I eventually overcome my wrong suspicions that are based on outward appearance. The music is really energetic. Everybody jumps up and claps their hands for a song of joy. I just go with the flow of the moment and pick up my son and put him on my shoulders, bouncing up and down to the rhythm. And again it strikes me. Now I am that white man. Or actually the little white boy above them all, tall and higher than everyone else. My poor little son has no idea but in my mind, in that moment he was white privilege incorporated. I dance him down without making a scene and make sure to blend in better.
A band comes up to lead us in "Let it shine! Let it shine!". We are asked to use the flashlights of our cell phones. So once I have permission to play with my phone during church I cannot resist to check my emails. I come about the invitation to be on stage at the 4th Annual Ecumenical Prayer Service during the Week of Prayer for Christian Unity. Of course I say yes, since I have been on their planning committee for years. This year I was even able to secure the participation of our UCC Conference Minister. And here it strikes me. This is where God calls me to action in the spirit of Martin Luther King Junior: We are two white men. That does totally not represent what this evening or the United Church of Christ are all about. So I decide to step back and invite our Association Minister to be on stage, a black woman. This is what the people of God look and act like in truth and in spirit.
The service continues and I finally put my phone away. A high school student reads the "I have a dream" speech. I have loved this piece since I went to high school in Germany. As a matter of fact it may be one of the main reasons I fell in love with the USA. MLK's speech truly represents America at its best. The way this young man recites it, sends shivers down my spine.
I hope you had a similarly meaningful experience this MLK weekend. And if you want to expand on it please make sure to join Houston denominational leaders from across the city for an evening of music, worship and prayer as ecumenical groups gather to pray for Christian Unity in Houston and around the world. It happens Wednesday, January 18, 2017 6:30 PM, hosted by Christ Church Cathedral, 1117 Texas Ave, Houston TX 77002.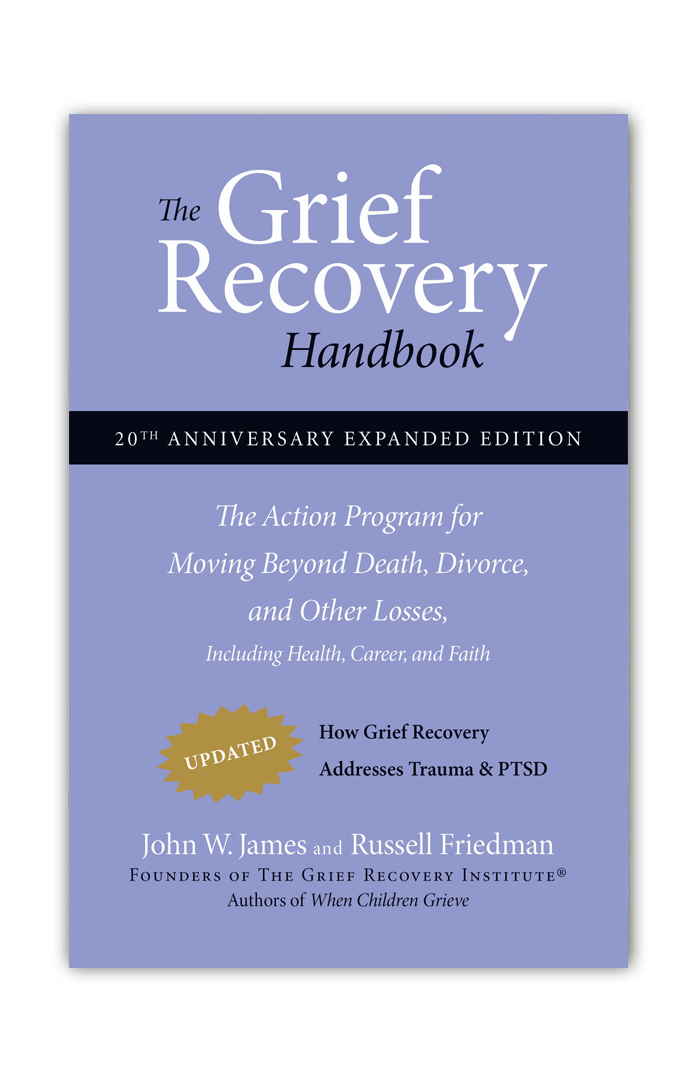 Now that the New Year is in, it is important to let go of 2016. Holding on to old pains is not a healthy thing as Lot's wife powerfully demonstrated when she turned around to take a last glance at Soddom and turned into a pillar of salt. Forward! One good way for moving on is to explore your present feelings. I just finished reading the Grief Recovery Handbook by John W. James and Russell Friedman. They hold the copyright to what they call "The Grief Recovery Completion Letter". Basically they suggest to pick an important person – dead or alive – with whom you have unresolved issues. You write that letter for yourself and do not send it to the person it is directed to. Instead James and Friedman suggest you read it to somebody you trust and who can keep it confidential. They suggest to get three categories off your chest: words of apology, words of forgiveness, and other significant emotional statements. Maybe it would not hurt to treat the year 2016 as a recipient of such a completion letter. So the rest of this article will provide space for you to fill in the blanks:
Dear 2016,
2016, I apologize for …
…
2016, I apologize for …
…
2016, I apologize for …
…
2016, I forgive you for …
…
2016, I forgive you for …
…
2016, I forgive you for …
…
2016, I want you to know … (significant emotional statement)
…
2016, I want you to know … (significant emotional statement)
…
2016, I want you to know … (significant emotional statement)
…
I have to go now, 2016, and I have to let go of what you brought. Good-bye, 2016.
I burned my right thumb pretty bad preparing our Christmas dinner. I poured water in a hot frying pan only to have the steam peel my skin off. Not that my mother told me a thousand times that the stove was hot. Growing up I knew better and touched it and got burnt, and touched it and got burnt, and touched it and got burnt anyway. There is a simple truth: When you touch a hot stove you get burnt. Problem is the world is not that simple anymore.
Oxford dictionaries named "post-truth" Word of the Year 2016. The choice speaks to a crisis of mutual understanding of the world. There used to be a shared acceptance of truth. That meant that an overwhelming majority of people agreed on what used to be called "facts". The truth has not changed. Overwhelming majorities may have shifted but they are still there. What has changed is that every opinion is now valued as much as the next one. That means that in the USA with our over 300 million people we have over 300 million truths. Everybody is free to make their own meaning regardless of the underlying hard facts of reality. What matters is what you think, not what is, or so we tell ourselves.
Obama founded ISIS. George Bush was behind 9/11. Welcome to post-truth politics https://t.co/QYrx76krF0

— The Economist (@TheEconomist) November 1, 2016
Since the world is growing ever more complex and complicated, the majority of people seems to throw the hands in the air and give up on facts altogether. People share on social media what feels right, or looks pleasant to them. With the power of Google, Snopes, and the like, fact-checking is so easy but why bother? That's nothing new by the way. When Pontius Pilate sentenced Jesus to death he could only ask, "What is truth?" (John 18:38). Everybody told him Jesus needed to be killed, yet he couldn't find a crime. A few chapters earlier Jesus states: "I am the way, and the truth, and the life." (John 14:6). Now that would be easy. What if the truth were just walking around for everybody to see, as a person of flesh and blood? While Christ is the truth we do have the problem that he ascended to heaven and we cannot see the truth born in flesh walk among us.
The challenge comes from Christ who is the truth. There is objective truth. When you touch a hot stove you get burnt. Not caring about facts does not make the blisters go away. But probably 2016 was the year of emotional backlash. We have been governed by reason for a long time. Eventually the pendulum will swing back to the golden median where facts are facts, and opinions are opinions, and feelings are feelings. In the meantime: May God grant me the serenity to accept people within the context of their own realities, the courage to stand for the truth where I can, and the wisdom to strike the right balance.

This is the Nativity Play I wrote for Christmas Eve 2016. It leans heavily on Dr. Seuss's "Oh, the Places You'll Go!". There are two dialoguing shepherds. Children can be invited to join as little shepherd helpers. [SLIDE] marks the cues for a new page from the Dr. Seuss book. Merry Christmas!
Grinch:
"Howdy everyone. So here we have baby Jesus lying in a manger. You may wonder who I am. I am one of the shepherds. My name is Grinch. Mary and Joseph are busy at the tax office. You know, that's why they had to make the trip here to Bethlehem.
Horton:
"And I am Horton. I am a shepherd as well. So Grinch and I, the two of us get to babysit today. But that is a lot of work. So can we please have all the kids come up as shepherds to help us watch the child?"
Grinch:
"Jesus of Nazareth, you are just a little baby boy. You better think small and stay close to your home town. Everybody will call you Jesus of Nazareth all your life anyway."
Horton:
"Well, I found this book of ancient wisdom here and it says something else:
[SLIDE] Congratulations! Today is your day. You're off to Great Places! You're off and away!
[SLIDE] You have brains in your head. You have feet in your shoes. You can steer yourself any direction you choose. You're on your own. And you know what you know. And YOU are the guy who'll decide where to go."
Grinch:
"But look at this little town of Bethlehem. They didn't even have a decent room for your family. You'd better stayed home. That's what we shepherds do. We stay out in the fields, where we belong."
Horton:
"That's true. As you make your way through Bethlehem…
[SLIDE] You'll look up and down streets. Look 'em over with care. About some you will say, "I don't choose to go there." With your head full of brains and your shoes full of feet, you're too smart to go down any not-so-good street. And you may not find any you'll want to go down. In that case, of course, you'll head straight out of town.
Then you get to where we work, the fields and pastures.
[SLIDE] It's opener there in the wide open air.
Grinch:
"Let me tell you one thing baby Jesus: Always make sure you have an extra pair of dry socks. When you work out there like we do your feet can kill you. Always stay on dry land."
Horton:
"Oh, Grinch, you know how kids are. He probably won't listen to us wise shepherds. He'll probably end up hanging around at the beaches of the Sea of Galilee. That's what all the young folk do these days. And Jesus
[SLIDE] But on you will go though the weather be foul. On you will go though your enemies prowl. On you will go though the Hakken-Kraks howl. Onward up many a frightening creek, though your arms may get sore and your sneakers may leak.
But then again: The angel said you are the Son of God. So, who knows, maybe you'll still a storm and walk on water someday."
Grinch:
"Listen up little fella. The angel said you're special. Don't flatter yourself. And be especially careful when you go to the big city. In Jerusalem people will throw you a parade like you're a king, but a few days later they'll drop you like a hot potato."
Horton:
"Oh, Grinch, please don't you always be so negative.
[SLIDE] Out there things can happen and frequently do to people as brainy and footsy as you. And then things start to happen, don't worry. Don't stew. Just go right along. You'll start happening too.
Grinch:
"Hey kids, I see Mary and Joseph are coming back. It's time for you to get lost. I don't want them to see you with all your germs around the precious little one."
Horton:
"Oh, Grinch, please, be nice for a change. Our little shepherd helpers have learned an important lesson today. This baby is special and off to great places. And you know what? He sends us out to follow in his footsteps.
[SLIDE] Congratulations, little shepherd! Today is your day. You're off to Great Places! You're off and away!
And the little shepherds returned, glorifying and praising God for all they had heard and seen, as it had been told them.