Browsing articles from "January, 2017"
As a pastor in the United Church of Christ I firmly stand with our Catholic, Lutheran, Methodist, Disciples, and other ecumenical partners and signed with more than 2,000 religious leaders a letter supporting refugee resettlement. It reads in part: "Together, representing our various faiths, we decry derogatory language that has been used about Middle Eastern refugees and our Muslim friends and neighbors. Inflammatory rhetoric has no place in our response to this humanitarian crisis."
How we invoke our faith in response to the refugee crisis says a lot about how we see God. In their book "America's Four Gods" Froese & Bader make the basic assumption that there are four different ways we approach the sacred. I invite you to explore your own heart in light of these four perspectives with regard to the refugee question:
"I give you a new commandment, that you love one another. Just as I have loved you, you also should love one another." (John 13:34)
This represents what Froese & Bader would call the "Benevolent God". God wants us to help our neighbor, to welcome the stranger, to be nice and kind to one another. This implies respect and openness regardless of national origin, faith background, or any other division that the human mind might conjure up.
"Then I will draw near to you for judgment; I will be swift to bear witness against the sorcerers, against the adulterers, against those who swear falsely, against those who oppress the hired workers in their wages, the widow and the orphan, against those who thrust aside the alien, and do not fear me, says the Lord of hosts." (Malachi 3:5)
This represents what Froese & Bader call the "Critical God". We have to take care of the least fortunate or else…! There is a divine consequence that will come upon us on the Day of Lord if we do not live in accordance with God's will. So you better take care of refugees or God will be mad at you.
"On that day they read from the book of Moses in the hearing of the people; and in it was found written that no Ammonite or Moabite should ever enter the assembly of God, because they did not meet the Israelites with bread and water, but hired Balaam against them to curse them." (Nehemiah 13:1-2)
This represents what Froese & Bader call the "Authoritative God". Those people from foreign lands and of foreign faiths are dangerous. Remember how they attacked us in the past? It can surely not be safe to have them come here now. We have to be vigilant and protect our own. God does not want us to house people that have a bad track record.
"What are human beings that you are mindful of them, mortals that you care for them?" (Psalm 8:4)
This represents what Froese & Bader call the "Distant God". So, there are few hundred people stuck at American airports right now. What's the big deal? Tens of thousands die every year from starvation. Thousands more die in wars around the world. If God really wanted to change that, God probably could. Certainly those problems are way too big for me little minion to solve. There is nothing I can do about it and God doesn't seem to care much either.
Of course, these are caricatures that do not exist in the pure form that I made up here. But they give you an idea that words represent ideas. And it is clear that our response to the refugee crisis is also a response to God's call. Maybe you want to take "The God Test" and find out what you say about God and how that shapes your response to the refugee crisis.
From Benjamin Franklin's autobiography: "We had for our chaplain a zealous Presbyterian minister, Mr. Beatty, who complained to me that the men did not generally attend his prayers and exhortations. When they enlisted, they were promised, besides pay and provisions, a gill of rum a day, which was punctually serv'd out to them, half in the morning, and the other half in the evening; and I observed they were as punctual in attending to receive it; upon which I said to Mr. Beatty, 'It is, perhaps, below the dignity of your profession to act as steward of the rum, but if you were to deal it out and only just after prayers, you would have them all about you.' He liked the tho't, undertook the office, and, with the help of a few hands to measure out the liquor, executed it to satisfaction, and never were prayers more generally and more punctually attended; so that I thought this method preferable to the punishment inflicted by some military laws for non-attendance on divine service."
From Tapestry of Faith by the Unitarian Universalist Association:
Once upon a time, there was a small village on the edge of a river. Life in the village was busy. There were people growing food and people teaching the children to make blankets and people making meals.
One day a villager took a break from harvesting food and noticed a baby floating down the river toward the village. She couldn't believe her eyes! She heard crying in the distance and looked downstream to see that two babies had already floated by the village. She looked around at the other villagers working nearby. "Does anyone else see that baby?" she asked.
One villager heard the woman, but continued working. "Yes!" yelled a man who had been making soup.
"Oh, this is terrible!" A woman who had been building a campfire shouted, "Look, there are even more upstream!" Indeed, there were three more babies coming around the bend.
"How long have these babies been floating by?" asked another villager. No one knew for sure, but some people thought they might have seen something in the river earlier. They were busy at the time and did not have time to investigate.
They quickly organized themselves to rescue the babies. Watchtowers were built on both sides of the shore and swimmers were coordinated to maintain shifts of rescue teams that maintained 24-hour surveillance of the river. Ziplines with baskets attached were stretched across the river to get even more babies to safety quickly.
The number of babies floating down the river only seemed to increase. The villagers built orphanages and they taught even more children to make blankets and they increased the amount of food they grew to keep the babies housed, warm and fed. Life in the village carried on.
Then one day at a meeting of the Village Council, a villager asked, "But where are all these babies coming from?"
"No one knows," said another villager. "But I say we organize a team to go upstream and find how who's throwing these babies in the river."
Not everyone was in agreement. "But we need people to help us pull the babies out of the river," said one villager. "That's right!" said another villager. "And who will be here to cook for them and look after them if a bunch of people go upstream?"
The Council chose to let the village decide. If you were a villager, what would your vote be? Do you send a team upstream?
As a pastor I usually only get to attend church when I am on vacation. But last Sunday I was lucky because Pinecrest Presbyterian Church in Houston hosted a Martin Luther King Jr. Day Service. There is no better way to commemorate this anniversary than worshiping in a black church. But I must admit that I became uncomfortable on two occasions:
First, when the service starts the sanctuary is about half full. About thirty minutes into this two hour service, it is packed. Part of the crowd that comes late is a huge white man: tall and strong, a true Viking type. In most situations I would not notice him much but he stands out because he comes late, he comes all by himself, and he just does not fit in. I find myself conducting racial profiling. I keep watching him for a few minutes. Is he going to be like the crazy person who killed the worshipers at Mother Emmanuel AME church in Charleston? Am I the only one thinking and feeling this way? And what would it feel like to worship with this fear every Sunday?
Second, as the service continues and I eventually overcome my wrong suspicions that are based on outward appearance. The music is really energetic. Everybody jumps up and claps their hands for a song of joy. I just go with the flow of the moment and pick up my son and put him on my shoulders, bouncing up and down to the rhythm. And again it strikes me. Now I am that white man. Or actually the little white boy above them all, tall and higher than everyone else. My poor little son has no idea but in my mind, in that moment he was white privilege incorporated. I dance him down without making a scene and make sure to blend in better.
A band comes up to lead us in "Let it shine! Let it shine!". We are asked to use the flashlights of our cell phones. So once I have permission to play with my phone during church I cannot resist to check my emails. I come about the invitation to be on stage at the 4th Annual Ecumenical Prayer Service during the Week of Prayer for Christian Unity. Of course I say yes, since I have been on their planning committee for years. This year I was even able to secure the participation of our UCC Conference Minister. And here it strikes me. This is where God calls me to action in the spirit of Martin Luther King Junior: We are two white men. That does totally not represent what this evening or the United Church of Christ are all about. So I decide to step back and invite our Association Minister to be on stage, a black woman. This is what the people of God look and act like in truth and in spirit.
The service continues and I finally put my phone away. A high school student reads the "I have a dream" speech. I have loved this piece since I went to high school in Germany. As a matter of fact it may be one of the main reasons I fell in love with the USA. MLK's speech truly represents America at its best. The way this young man recites it, sends shivers down my spine.
I hope you had a similarly meaningful experience this MLK weekend. And if you want to expand on it please make sure to join Houston denominational leaders from across the city for an evening of music, worship and prayer as ecumenical groups gather to pray for Christian Unity in Houston and around the world. It happens Wednesday, January 18, 2017 6:30 PM, hosted by Christ Church Cathedral, 1117 Texas Ave, Houston TX 77002.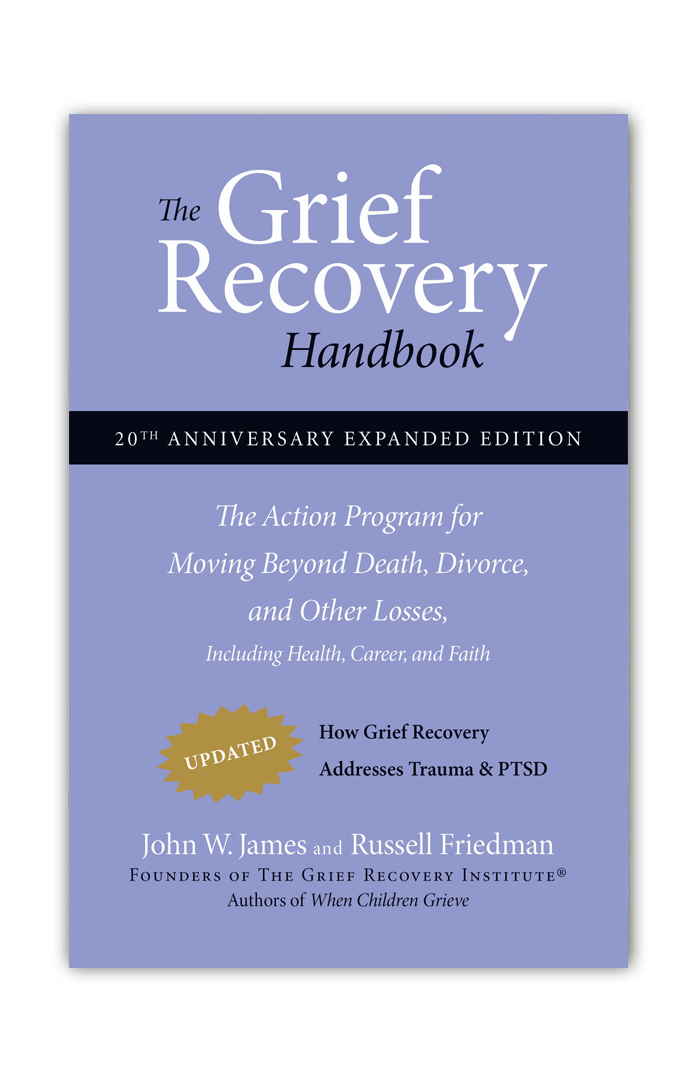 Now that the New Year is in, it is important to let go of 2016. Holding on to old pains is not a healthy thing as Lot's wife powerfully demonstrated when she turned around to take a last glance at Soddom and turned into a pillar of salt. Forward! One good way for moving on is to explore your present feelings. I just finished reading the Grief Recovery Handbook by John W. James and Russell Friedman. They hold the copyright to what they call "The Grief Recovery Completion Letter". Basically they suggest to pick an important person – dead or alive – with whom you have unresolved issues. You write that letter for yourself and do not send it to the person it is directed to. Instead James and Friedman suggest you read it to somebody you trust and who can keep it confidential. They suggest to get three categories off your chest: words of apology, words of forgiveness, and other significant emotional statements. Maybe it would not hurt to treat the year 2016 as a recipient of such a completion letter. So the rest of this article will provide space for you to fill in the blanks:
Dear 2016,
2016, I apologize for …
…
2016, I apologize for …
…
2016, I apologize for …
…
2016, I forgive you for …
…
2016, I forgive you for …
…
2016, I forgive you for …
…
2016, I want you to know … (significant emotional statement)
…
2016, I want you to know … (significant emotional statement)
…
2016, I want you to know … (significant emotional statement)
…
I have to go now, 2016, and I have to let go of what you brought. Good-bye, 2016.