Browsing articles from "June, 2012"
Illegal immigration is not the cause of the problem but a mere symptom.
Legal immigration is the problem. Here is what it looks like in general: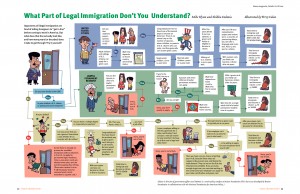 Here is what it looked like for us:
June 2009
Our first attorney charged $50 to refer us to a colleague of hers.
July-October 2009
According to the USCIS visa bulletin there were no green cards available in our category
August 22 2009
Phoebe Katharina Haas was born and automatically had dual citizenship
November 2009
Green cards got available for our category
December 2009
our attorney submitted our packages
April 2010
USCIS lost our application packages
December 2010
our attorney resubmitted our packages
May 2011
Senator Orin Hatch pursued a congressional inquiry about our case
June 5 2011
Benjamin Maximilian Haas was born and automatically had dual citizenship
July 2011
USCIS lost our application packages again
December 2011
USCIS found parts of both lost packages,
an immigration officer came for a workplace visit
and the green card application got approved
January 2012
Had to redo our physicals because they expire after one year
and USCIS invited us to fingerprinting appointments in their local field office
March
Employment Authorization came in the mail with wrong birthdays and names
May 2012
USCIS requested additional evidence
June 2012
Green Cards came in the mail
Total time: 3 years
Total cost: $9,039.56
USCIS fees: $5,565
attorney fees: $2,934.56
medical exams: $540
US citizens born into our family: 2
You know you're German when is a pretty fun and educational tumblr that showcases German curiosities. Today a submission of mine got published:
For almost two years I have used Posterous to host my weekly sermon podcasts. After many ups and downs I have decided it is finally time to throw in the towel and make the move:
Good bye Posterous! Hello Youtube!
Over time I will convert as many podcasts as I can into Youtube videos. Also I will leave this posterous archive up.
Please make sure to subscribe to my new channel http://www.youtube.com/user/danielhaasorg
If you have been following on danielhaas.org or provocommunityucc.org you will continue to receive your weekly sermon link.
What kind of child are you?
How much do you trust your father?
What was it like when you left your comfort zone?
As part of our topical summer sermon series today, June 17th 2012, we will hear about "Fathering":

I am sorry this blog could not be reached for most of the day. My ISP updated their servers so now everything is running with top of the line specs ;-)
Also the church blog will be moving soon. Our current ISP won't upgrade so we are leaving for the free non-profit hosting with DreamHost.
And last but not least: We bought a house in Provo. So are are moving physically as well: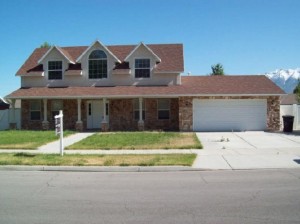 The will of God is to be in a real relationship with you. As part of our topical summer sermon series today, June 10th 2012, we will hear about "God's Will":
My sermon podcast today marked an interesting anniversary. It was blog post number 666 on this blog.
Back in January of 2009 I referred to a 666 workout that sounds really hellish. But when it comes to Biblical studies I want to share my take on Revelation 13:18 as well:
"This calls for wisdom: let anyone with understanding calculate the number of the beast, for it is the number of a person. Its number is six hundred sixty-six."


Hebrew gematria translates the number 666 into Emperor Nero. Now the Gospel of John was written during the reign of Domitian, thirty year's after Nero's death. I think it is an interpretation of the emperor as Nero Redivivus. Basically every generation has to fear the evil spirits of the past keep coming back.
Mythological? – Not really.
Real? – Oh yeah, your past can sure haunt you.
Okay, so if there is one God in three persons, what's in it for me?
As part of our topical summer sermon series today, June 3rd 2012, we will hear about "Trinity":