Browsing articles from "January, 2008"
Lego turns 50 today. Google celebrates it logo-style and we ask:
What about lego stadiums and lego churches on the major Photo Sharing Sites?
Here are the facts:
flickr found 219 photos tagged with lego and church.
photobucket has 79 lego church images.
flickr found 37 photos tagged with lego and stadium.
photobucket has 9 lego stadium images.
On both sites churches are more popular than stadiums are. Amazing buildings, tons of bricks. Check the photos.



Str8Hoops created a list of nicknames for 240 current NBA players.
The most spiritual ones among them are:
Ray Allen – Jesus
and
Nazr Mohammed – The Prophet

The JERUSALEM POST has the story of Jon Demming, a racing hopeful who's not hiding his Hebrew faith. The 20-year-old driver from New Jersey is trying to add a little Semitic spice to a white-bread sport. More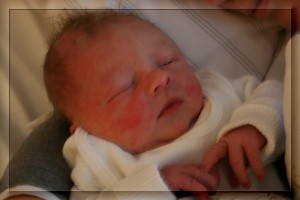 Full of gratefulness and joy we are announcing our daughter's birth:
Marie Sophie Haas was delivered by cesarean on January 9 2008 at 4:55 am.
She was 20.47 in tall and weighed 122.40 oz.
Mother and child are in good health.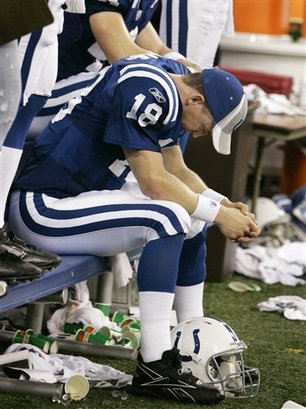 The staffs of Presbyterians Today and the Presbyterian News Service compiled a review of 2007. Presbyterians are proud making news like this in the secular arena:
"Colts quarterback Peyton Manning, who worships at a Presbyterian church in Indianapolis, led his team to a Super Bowl victory."

Last August we reported Lutherans Stretch & Pray. Now PCUSA National Health Ministries announce their latest program "Let's Get Moving! A Walking Program for Congregations". It offers ways that congregations can help many Presbyterians practice good stewardship of their bodies and health by encouraging regular exercise through walking programs. Maybe they could incorporate the Cardiovascular Bible Training.